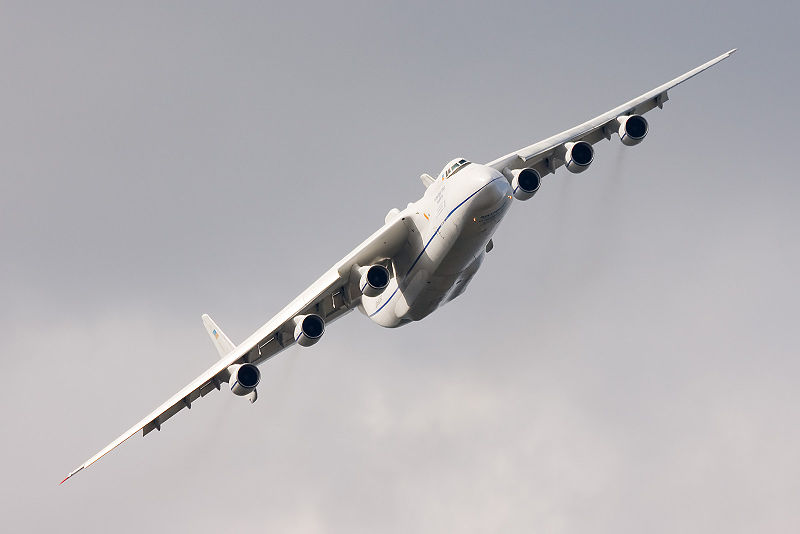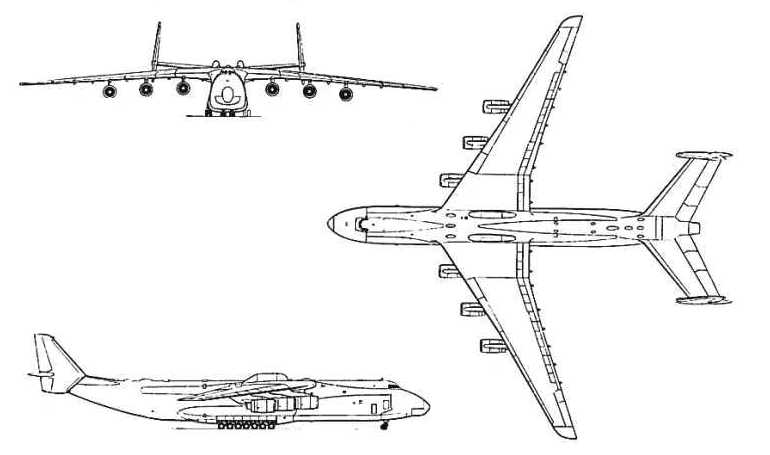 The Antonov An-225 Mriya (Ukrainian: Антонов Ан-225 Мрія, NATO reporting name: 'Cossack') is a strategic airlift transport aircraft built by the Antonov Design Bureau, USSR. It is the world's largest fixed-wing aircraft. The design was an enlargement of the successful An-124 Ruslan.
The An-225 is commercially available for flying over-sized payloads due to the unique size of its cargo deck. Currently there is only one aircraft operating. MTOW: 640,000kg.
Powerplant
6 x ZMKB Progress D-18 turbofans, 229.5kN each.
Indicative Performance Data
Initial Climb (to 5000 ft)
Initial Descent (to FL240)