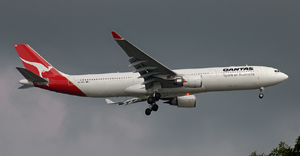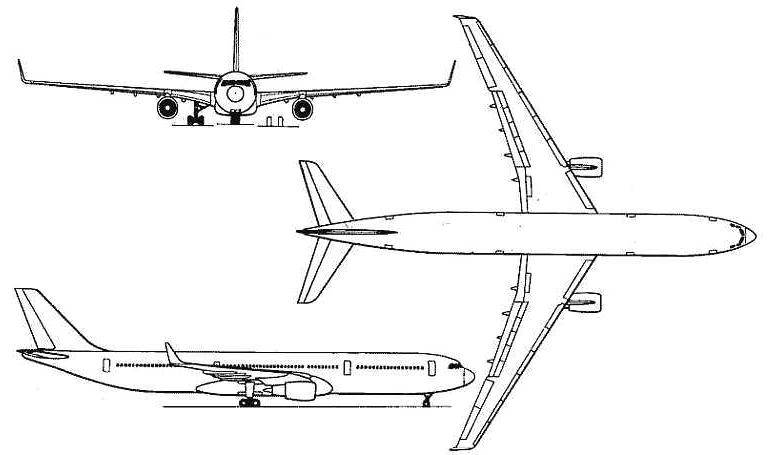 Large capacity long range airliner. In service since 1993. Largest member of Airbus twinjet family (2-engine version of A340). Total of 253 aircraft ordered and 193 in operation (August 2006).
Powerplant
2 x GE CF6-80E1 (306kN) or
2 x R-R Trent 772 (300kN) or
2 x PW 4000 (308kN) turbofans.
Engine Model(s)
General Electric CF6
Pratt & Whitney PW4000
Rolls-Royce Trent 700
Indicative Performance Data
Initial Climb (to 5000 ft)
Initial Descent (to FL240)
Accidents & Serious Incidents involving
Further Reading
Airbus reference document which provide to airlines, MROs, airport planners and operators the general dimensions of the aircraft, as well as the necessary information for ramp, servicing operations or maintenance preparation: Airbus A330: Airplane characteristics for aiport planning AC, 01 April 2013