Aerodrome Reference Code:
AIRBUS A-300ST Beluga
AIRBUS A-300ST Super Transporter
AIRBUS Beluga
AIRBUS Super Transporter
SATIC A-300ST Beluga
SATIC A-300ST Super Transporter
SATIC Beluga
SATIC Super Transporter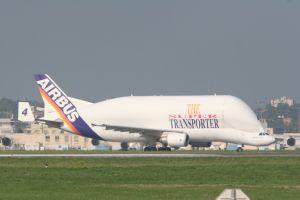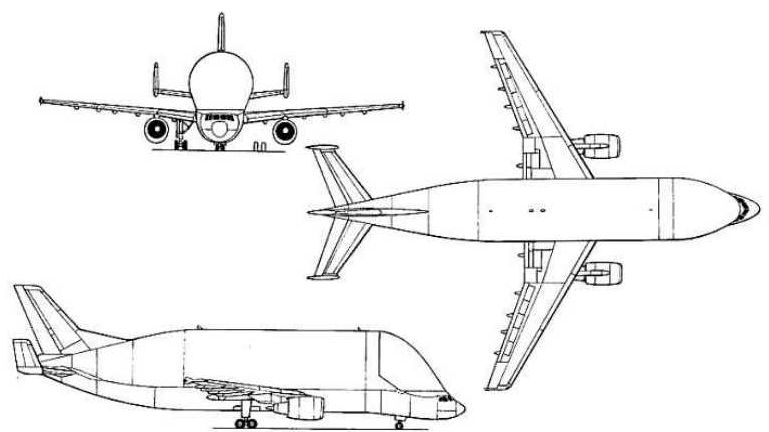 Oversized freighter development based on A300-600 fuselage. In service since 1996. The Beluga (also known as the A300-600ST Super Transporter) was developed to carry complete sections of Airbus aircraft from different production sites around Europe to the final assembly lines in Toulouse or Hamburg. Its main-deck cargo volume is greater than the C5 Galaxy, the An-124 or the C-17 airlifters. Operated by Airbus Transport International (ATI).
Powerplant:
2 x GE CF6-80C2A8 (262 kN) turbofans.
Indicative Performance Data
Initial Climb (to 5000 ft)
Initial Descent (to FL240)