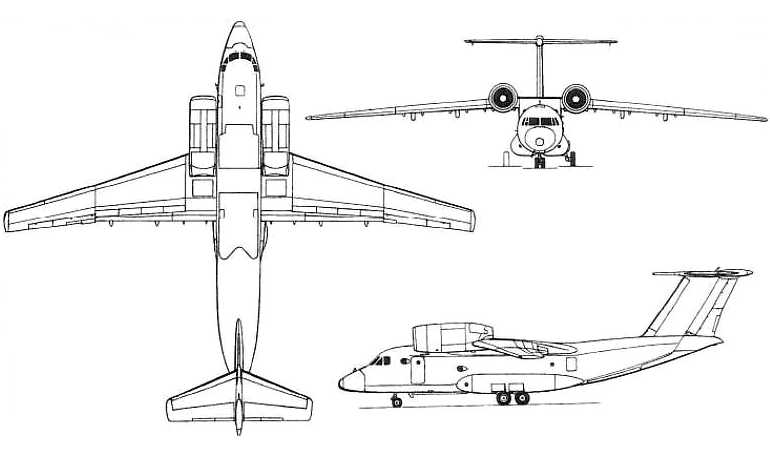 Short Take-Off and Landing (STOL) utility and polar transporter. In service since 1985. Tactical transport development for Soviet Air Force as replacement for the An-26. Variants are in use as commercial freighters. Versions developed:
An-72 base model,
An-72S VIP transport and
An-72P maritime patrol aircraft.
An-74 with enlarged nose radome,
An-74T freighter,
An-74TK convertible passenger/freighter model and
An-74P VIP transport.
Powerplant
2 x 63.74 kN ZMKB Progress D-36 turbofans.
Indicative Performance Data
Initial Climb (to 5000 ft)
Initial Descent (to FL240)
Accidents & Serious Incidents involving