NORTHROP GRUMMAN B-2 Spirit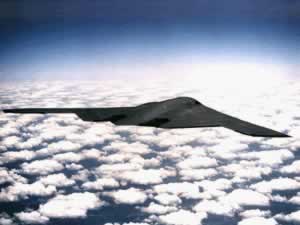 Low observable strategic bomber for USAF. In service since 1990. Advanced technology bomber development, flying wing almost invisible to radar. USAF planned to acquire 133 aircraft, but massive cost and the end of the cold war reduced the number to 20 (used by the 509th bomb wing in Missouri). Production ended in 1998.
Powerplant
4 x GE F118-GE-110 (84.5 kN) turbofans.
Indicative Performance Data
Initial Climb (to 5000 ft)
Initial Descent (to FL240)