NORTHROP GRUMMAN E-8 J-Stars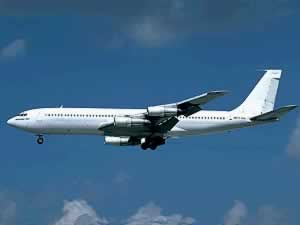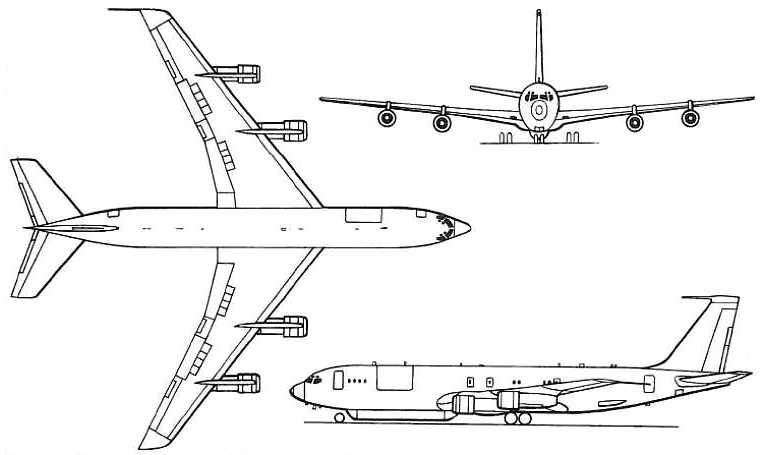 Long range airliner/freighter. In service since 1960. Exists in many versions. Today operates mostly as freighter and corporate transport. Base for many military developments: KC-135 (tanker), C-135 (freighter), EC-135 (special mission adaption), E3 (airborne warning and control aircraft) and E6 (submarine communications and command post).The B703 is member of the B707 family of aircraft.Produced until 1979.
Powerplant
4 x P&W JT3D-3 (80.1 kN) or
4 x P&W JT3D-7 (84.4 kN) turbofans.
Indicative Performance Data
Initial Climb (to 5000 ft)
Initial Descent (to FL240)
Accidents & Serious Incidents involving