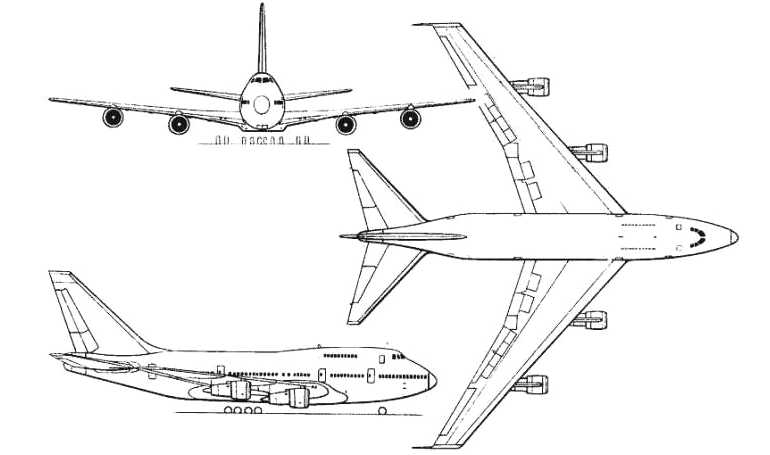 Long range, high capacity wide-body airliner. In service since 1976. Shortened version of the B747-200 with a better performance (SP for Special Performance), optimised for African and Pacific long range non-stop services.
The B74S is member of the B747 family of aircraft.
Powerplant
4 x P&W JT9D-1AW (218.4 kN) or
4 x GE CF6-45A2 (206.8 kN) or
4 x R-R RB 211-524B (222.8 kN) or
4 x R-R RB 211-524D4 (230 kN) turbofans.
Engine Model(s)
General Electric CF6
Pratt & Whitney JT9D
Rolls-Royce RB211
Indicative Performance Data
Initial Climb (to 5000 ft)
Initial Descent (to FL240)
Accidents & Serious Incidents involving