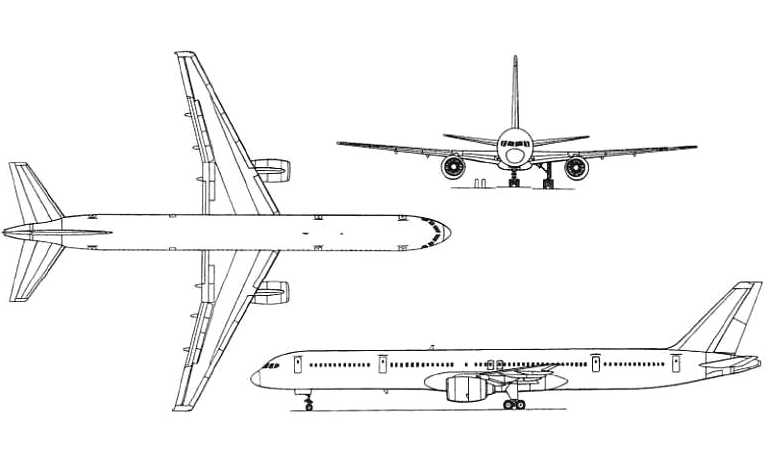 The Boeing 757 is a mid-size, narrow-body twin-engine jet airliner that was designed and built by Boeing. The B753 is member of the B757 family of aircraft.
Note: Common practice is to consider B757 as 'HEAVY' (H) for the purpose of assessing wake turbulence generated by this aircraft.
Powerplant
2 x P&W PW2037 (162.8 kN) or
2 x P&W PW2040 (178.4 kN) or
2 x P&W PW2043 (189.4 kN) or
2 x R-R RB211-535E4B (193.5 kN) turbofans.
Engine Model(s)
Pratt & Whitney PW2000
Rolls-Royce RB211
Indicative Performance Data
Initial Climb (to 5000 ft)
Initial Descent (to FL240)
Accidents & Serious Incidents involving