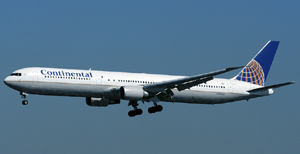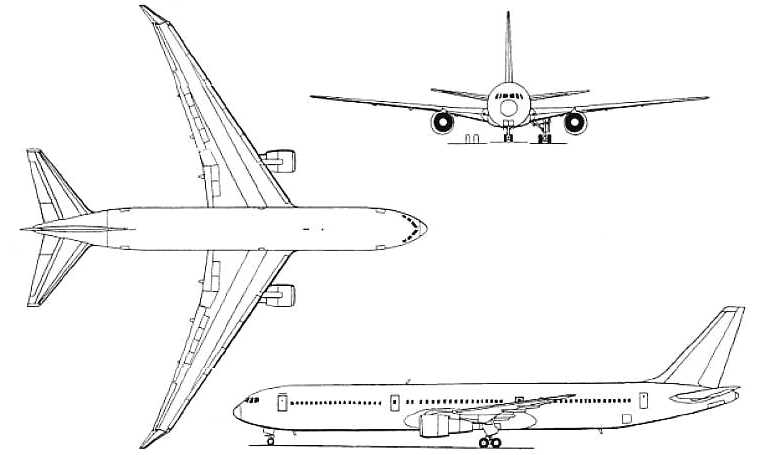 The Boeing 767 is a mid-size, wide-body twinjet airliner produced by Boeing Commercial Airplanes. Passenger versions of the 767 can carry between 181 and 375 passengers, and have a range of 5200 nm to 6590 nm depending on variant and seating configuration. The Boeing 767 has been produced in three fuselage lengths:
the original 767-200 first entered into airline service in 1982,
followed by the 767-300 in 1986, and the
767-400ER in 2000.
Extended range versions of the original -200 and -300 models, the 767-200ER and 767-300ER, have been produced with added payload and operating distance capability. The 767-300F, a freighter version, entered service in 1995. The B764 is member of the B767 family of aircraft.
Powerplant
2 x P&W PW4062 (281.6 kN) or
2 x GE CF6-80C2B8F (282.5 kN).
Engine Model(s)
General Electric CF6
Pratt & Whitney PW4000
Indicative Performance Data
Initial Climb (to 5000 ft)
Initial Descent (to FL240)
Accidents & Serious Incidents involving