Position:
(Front) Wing leading mounted
BEECH 100 King Air
BEECH King Air (100)
BEECH U-21F Ute
BEECH Ute (U-21F)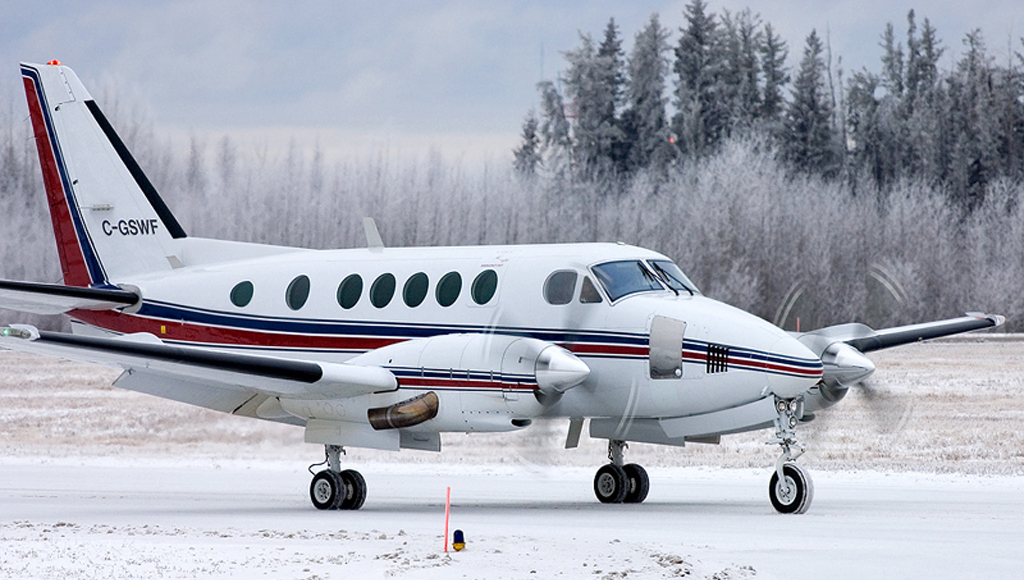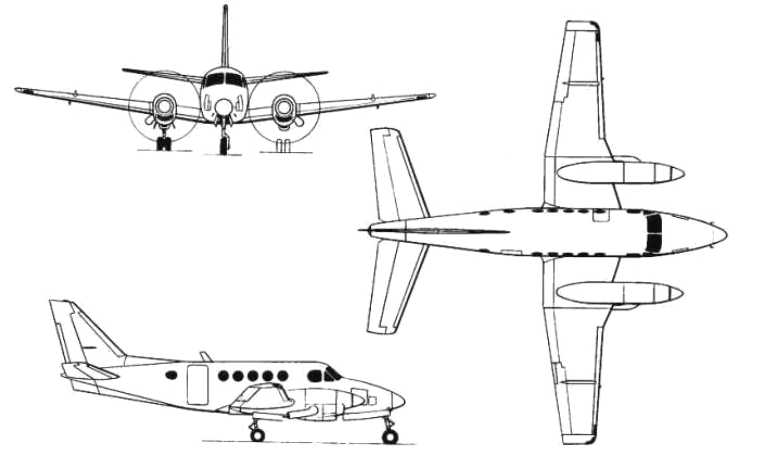 Corporate and utility aircraft. In service since 1970. Stretched development of Beech 90 King Air. Exists in many versions, A100 for military operation, B100 more powerful. Production ceased in 1984.
Powerplant:
2 x 658 SHP P&W PT6A-28 or 2 x 715 SHP Garrett TPE331-6-252B turboprops with 3 blade propellers.
Engine Model:
AlliedSignal TPE-331, Garrett AiResearch TPE-331, Pratt & Whitney Canada PT6
Indicative Performance Data
Initial Climb (to 5000 ft)
Initial Descent (to FL240)
Accidents & Serious Incidents involving