Position:
(Front) Wing leading mounted
BEECH 55 Baron
BEECH Baron (55)
BEECH C-55 Baron
BEECH Cochise
BEECH T-42 Cochise
COLEMILL Foxstar Baron 55
COLEMILL President 600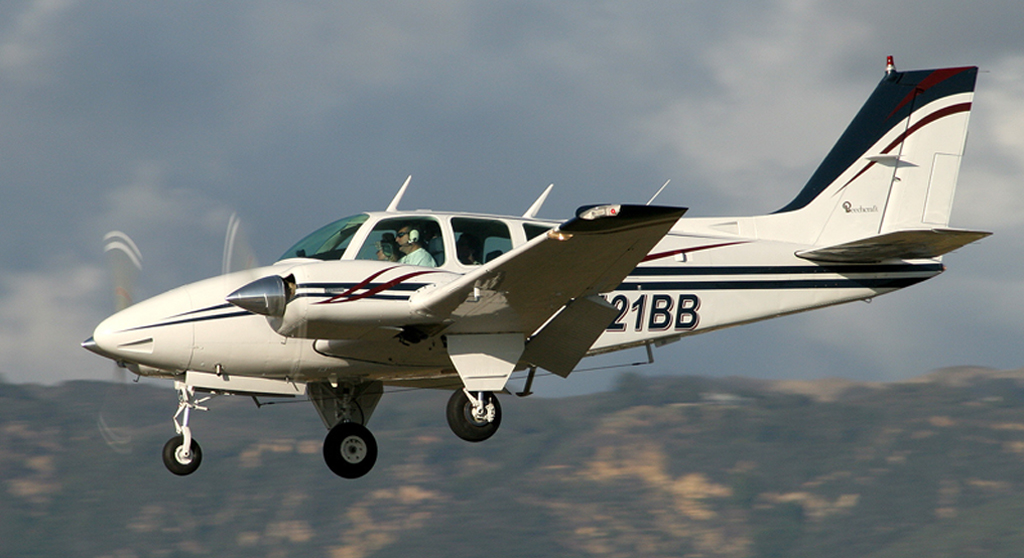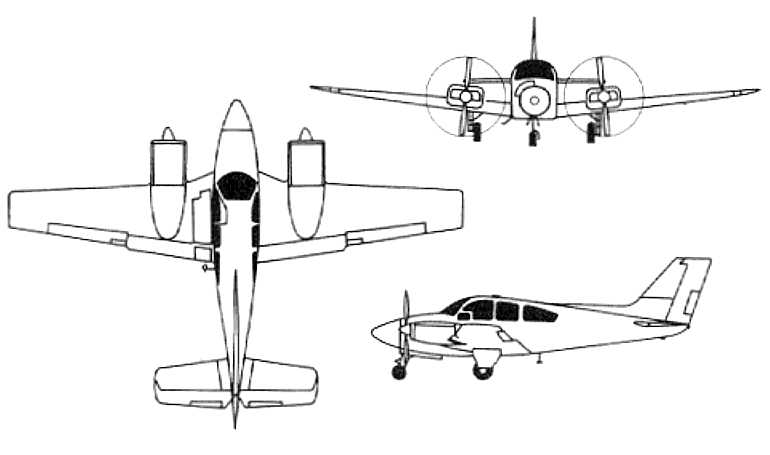 Business, utility and advanced training aircraft. In service since 1961. Built in a few versions. Replaced by BEECH 58 Baron. Production ended in 1982.
Powerplant:
2 x 260 HP Continental IO-470-L piston engine with two blade propellers.
Indicative Performance Data
Initial Climb (to 5000 ft)
Initial Descent (to FL240)