Position:
(Front) Wing leading mounted
BEECH 58 Baron
BEECH Baron (58)
HAWKER BEECHCRAFT 58 Baron
HAWKER BEECHCRAFT Baron
RAYTHEON 58 Baron
RAYTHEON Baron
COLEMILL Foxstar Baron 58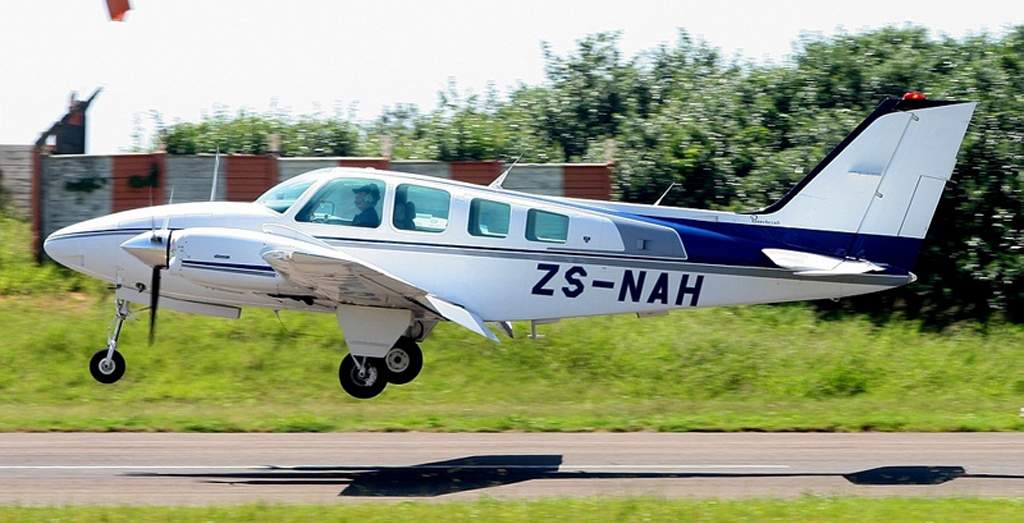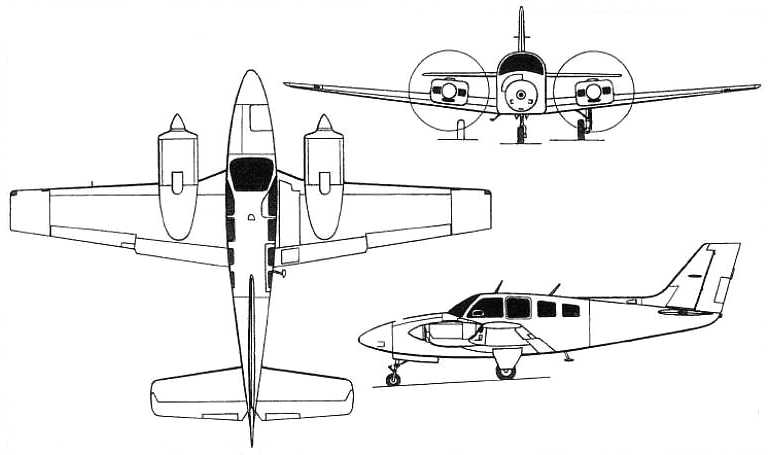 Business aircraft. In service since 1970. Stretched replacement of the BEECH 55 Baron. Normally non-pressurized but BEECH 58P is pressurized. Turbocharged version BEECH 58TC. US-mil. type: T-42. This type has been taken over and is partly built by RAYTHEON, USA.
Powerplant:
2 x 300 HP Continental IO 550-C piston engines or 2 x 325 HP Continental TSIO 520-W3 turbocharged piston engines with 3 blade propellers.
Engine Model:
Continental IO-550, Continental O-520
Indicative Performance Data
Initial Climb (to 5000 ft)
Initial Descent (to FL240)