CESSNA T182 Turbo Skylane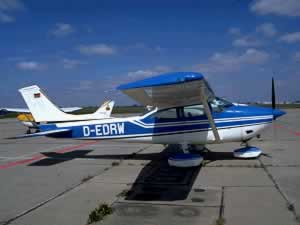 High performance light aircraft. In service since 1956 (182S since 1997). CESSNA 182S new more powerful re-introduced development of CESSNA 182 with new interior and avionics panel. Production of the basic Cessna 182 ended in 1985 but the 182S was introduced in 1997. Note: Has 2 side windows and flat rear window.
Powerplant
1 x 230 Hp Lycoming IO-540-AB1A5 piston engine with 2 blade propeller.
Indicative Performance Data
Initial Climb (to 5000 ft)
Initial Descent (to FL240)