CESSNA 208 Super Cargomaster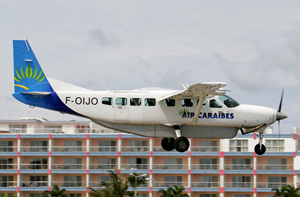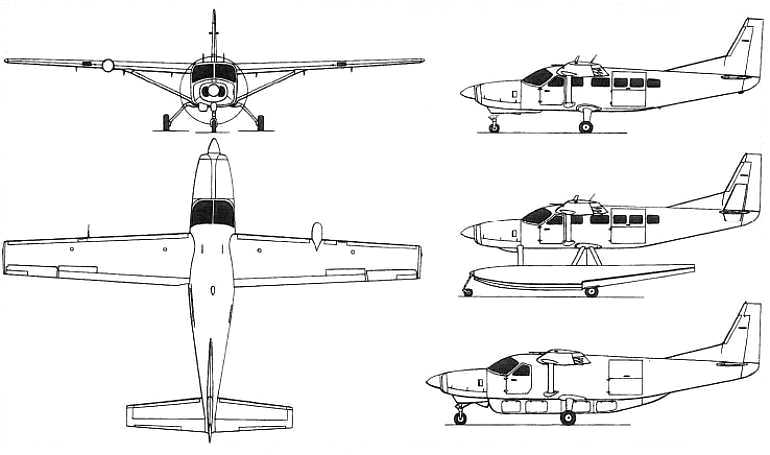 Single turboprop utility aircraft. In service since 1984 (Grand Caravan since 1990). Close association development with US package freight FedEx. Stretched version 208B Super Cargomaster. Further stretched more powerful version for up to 14 passengers Grand Caravan. Short version 208S. New Twin-Pack version Pathfinder 21, developed by SOLOY, powered by two engines with single propeller by a dual-pac gearbox. US-mil. type: U27/C. Grand Caravan length: 12,7 m.
Powerplant
208: 1 x 600 SHP PWC PT6A-114 turboprop with 3 blade propeller.
Engine Model(s)
Pratt & Whitney Canada PT6
Indicative Performance Data
Initial Climb (to 5000 ft)
Initial Descent (to FL240)
Accidents & Serious Incidents involving