CESSNA T210 Turbo Centurion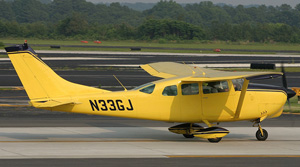 High performance light aircraft. In service since 1960. Exists in several versions with different engines. Has been constantly updated but production of the basic version ceased in 1985. The P210 is the high performance pressurized type. Note: Similar to CESSNA 206 but with retractable gear and without wingstruts.
Powerplant
210: 1 x 300 HP Continental IO-520L piston engine with 3 blade propeller.
Indicative Performance Data
Initial Climb (to 5000 ft)
Initial Descent (to FL240)