Position:
(Front) Wing leading mounted
CESSNA 401
CESSNA 402
CESSNA 402 Businessliner
CESSNA 402 Utililiner
CESSNA Businessliner
CESSNA Utililiner
AVIONES COLOMBIA 402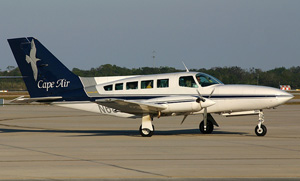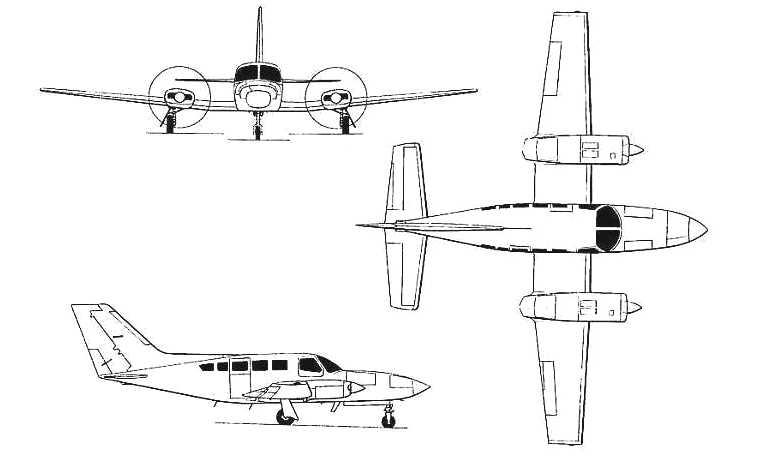 Commuter and business aircraft. In service since 1967 (402 since 1972). Cessnas entry into eight seats cabin class. Replacement for CESSNA 411 as an Airline version. CESSNA 402 replaced the 401 from mid 1972. 402B was offered as corporate business liner, 402A with lengthened nose and square wings and 402C with longer wingspan (from 414A) and more powerful engines. Production ceased in 1985. CESSNA 401 has 3 large and 1 small round window whereas 402 has 5 square windows on each side.
Powerplant:
2 x 300 HP Continental TSIO-520-E or 2 x 325 HP Continental TSIO-520-VB turbocharged piston engines with 3 blade propellers.
Indicative Performance Data
Initial Climb (to 5000 ft)
Initial Descent (to FL240)
Accidents & Serious Incidents involving