Position:
(Front) Wing leading mounted
CESSNA 421
CESSNA 421 Executive Commuter
CESSNA 421 Golden Eagle
CESSNA Executive Commuter
CESSNA Golden Eagle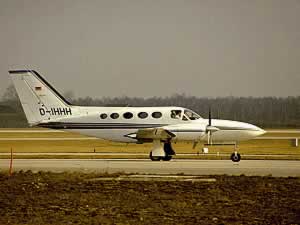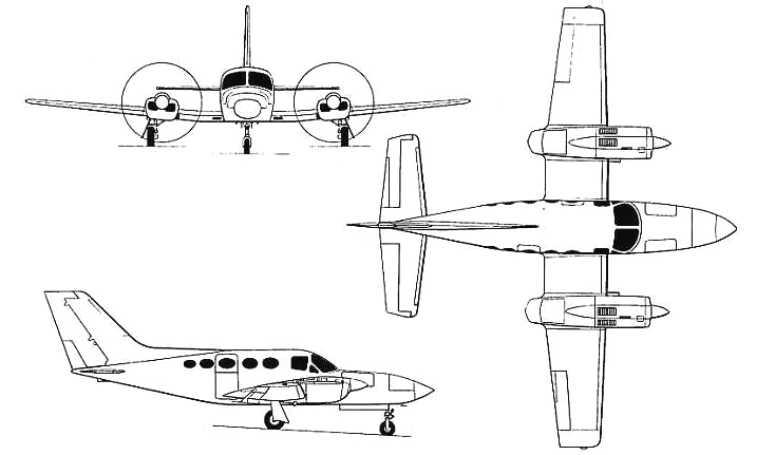 Utility twin engine aircraft. In service since 1967. Pressurized development of CESSNA 411. Improved version CESSNA 421B Golden Eagle with lengthened nose and wing span. Last version (from 1975) CESSNA 421C with bonded wet wing, no tip tanks and higher vertical tail. Production ceased in 1985.
Powerplant:
2 x 375 HP Continental GTSIO-520-H turbocharged piston engine with 3 blade propellers.
Indicative Performance Data
Initial Climb (to 5000 ft)
Initial Descent (to FL240)
Accidents & Serious Incidents involving