Position:
(Front) Wing leading mounted
CESSNA 441 Conquest
CESSNA 441 Conquest 2
CESSNA Conquest
CESSNA Conquest 2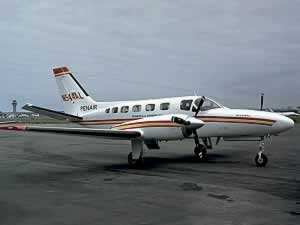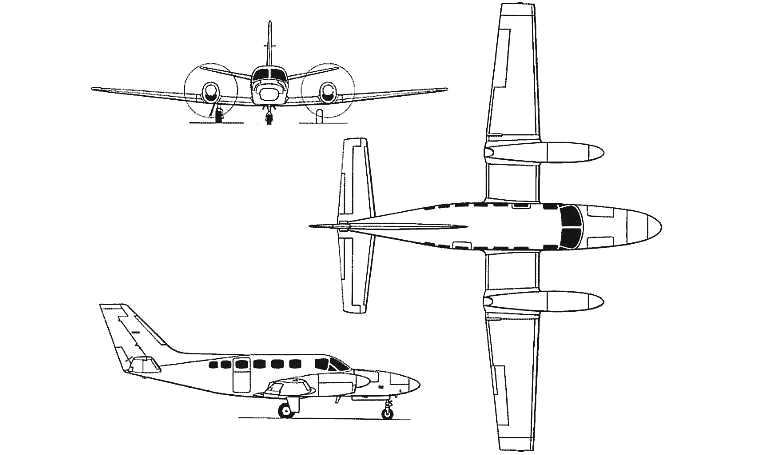 Executive transport aircraft. In service since 1977. Turbo-prop powered equivalent to CESSNA 404 Titan with bonded wet wings and pressurized fuselage. Cessna renamed the Conquest to Conquest 2 in 1986. Hybrid version F406 Caravan 2, with unpressurized fuselage of 404 Titan and wings of 441 Conquest 2, built by REIMS, France.
Powerplant:
2 x 635 SHP Garrett TPE331-8-401S/402S turboprops with 3 blade propellers.
Engine Model:
AlliedSignal TPE-331, Garrett AiResearch TPE-331
Indicative Performance Data
Initial Climb (to 5000 ft)
Initial Descent (to FL240)
Accidents & Serious Incidents involving