Position
(Front) Wing leading mounted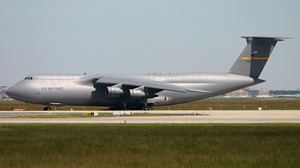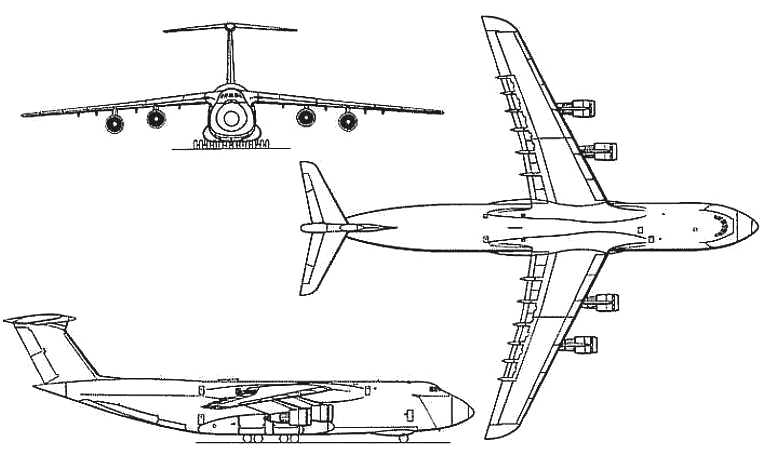 Heavylift strategic freighter. In service since 1969. Exists in several versions:
C5A,
C5B as modernized version and
C5C as a special cargo version.
C-5D with modern two crew flightdeck and new engines is suggested for the future.
MTOW peacetime: 348,820kg, MTOW Wartime: 381,024kg The C5 has unlimited endurance with in-flight refuelling, The only limiting factor is the crew endurance. Without in-flight refuelling, the C5 has a range of 2200 Nm with 122,500kg Cargo and 6300 Nm empty.
The C-5 Galaxy was replaced by its upgraded version, the C-5 Super Galaxy, which featured  a digital cockpit, commercial turbofan engines and improved systems. Also, the ICAO designator C5 was removed from ICAO Doc 8643 and a new one, C5M was added.
Powerplant
C5: 4 x 191.3 kN GE TF39-GE-1C turbofans.
Engine Model(s)
General Electric CF6
General Electric TF39
Indicative Performance Data
Initial Climb (to 5000 ft)
Initial Descent (to FL240)