CESSNA TR182 Turbo Skylane RG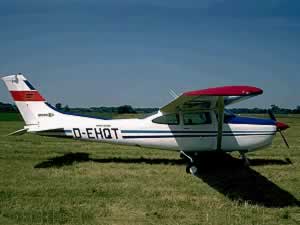 High performance light aircraft. In service since 1977 (T182RG since 1979). Retractable gear version of CESSNA 182 with a turbocharged engine. Turbocharged fixed gear model also built in small numbers. Production ceased in 1985. Note: Has 2 side windows and flat rear window.
Powerplant
1 x 235 HP Lycoming O-540-L3C5D turbocharged piston engine with 2 blade propeller.
Indicative Performance Data
Initial Climb (to 5000 ft)
Initial Descent (to FL240)