CONVAIR CV-240 Convairliner
Position:
(Front) Wing leading mounted
CONVAIR C-131
CONVAIR C-131 Samaritan
CONVAIR Convairliner
CONVAIR CV-240 Convairliner
CONVAIR CV-340 Convairliner
CONVAIR CV-440 Metropolitan
CONVAIR ET-29
CONVAIR HC-131
CONVAIR Metropolitan
CONVAIR Samaritan
CONVAIR T-29
CONVAIR VC-131G
CONVAIR VT-29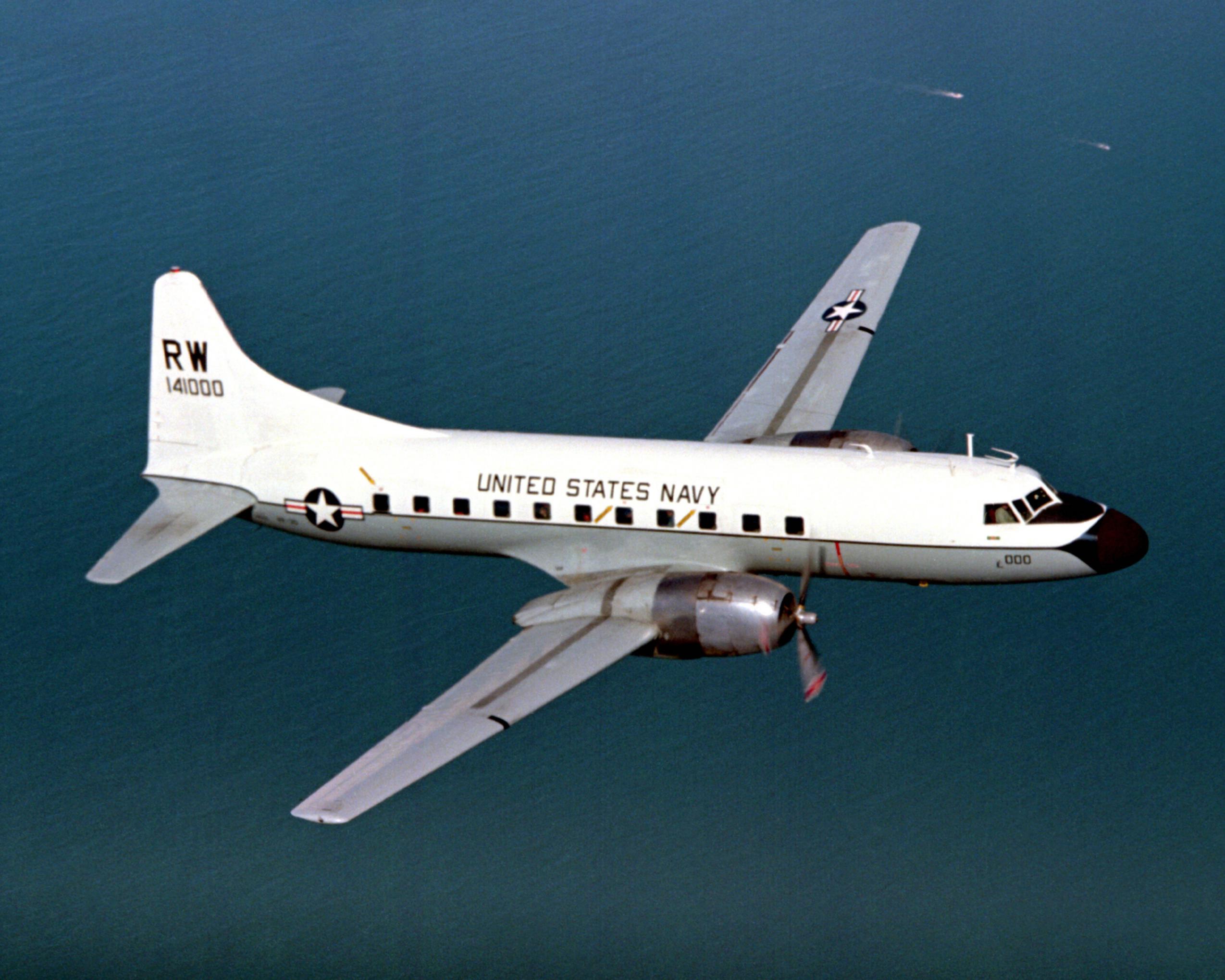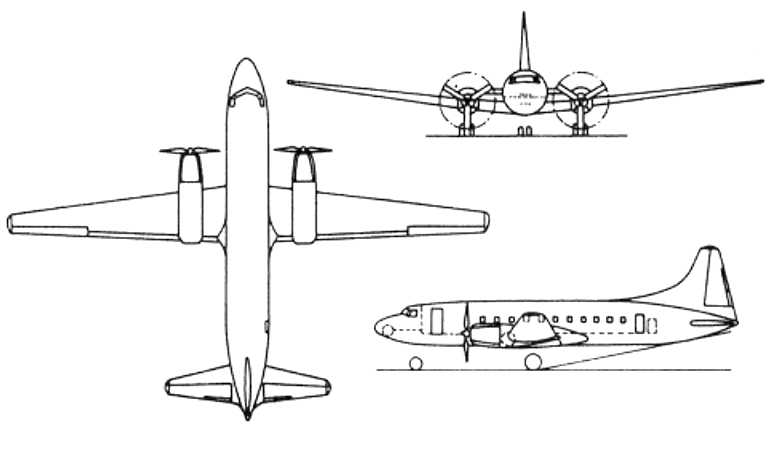 The Convair CV-240 is an American airliner produced by Convair from 1947 to 1954, initially as a possible replacement of the ubiquitous Douglas DC-3. Featuring a more modern design with cabin pressurization, the 240 series was able to make some inroads as a commercial airliner and also had a long development cycle which resulted in a number of civil and military variants. Although reduced in numbers through attrition, the Convairliners in various forms continue to fly into the 21st century.
Powerplant:
2 x Pratt & Whitney R-2800-CA3 Double Wasp / CA15 / CA18 / CB3 or CB16 18-cyl air-cooled radial engines, 1,800 kW each.
Engine Model:
Pratt & Whitney R-2800 Double Wasp
Indicative Performance Data
Initial Climb (to 5000 ft)
Initial Descent (to FL240)
Accidents & Serious Incidents involving