Position:
(Front) Wing leading mounted
CANADAIR CC-109 Cosmopolitan
CANADAIR CL-66
CANADAIR Cosmopolitan
CANADAIR CV-580
CONVAIR C-131H
CONVAIR CV-580
CONVAIR CV-600
CONVAIR CV-640
KELOWNA CV-5800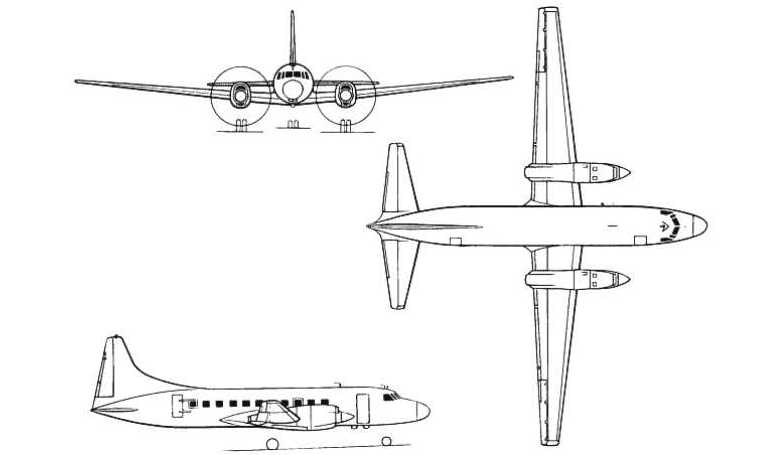 580: conversion from Convair CV-340 or CV-440 aircraft with two Allison 501 D13D/H turboprop engines in place of the piston engines, an enlarged vertical fin and modified horizontal stabilisers. The conversions were performed by Pacific Airmotive on behalf of the Allison Engine Company.
Powerplant:
2 x Allison 501 D13D/H turboprop engines.
Indicative Performance Data
Initial Climb (to 5000 ft)
Initial Descent (to FL240)
Accidents & Serious Incidents involving