MCDONNELL DOUGLAS DC-8-60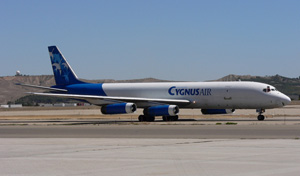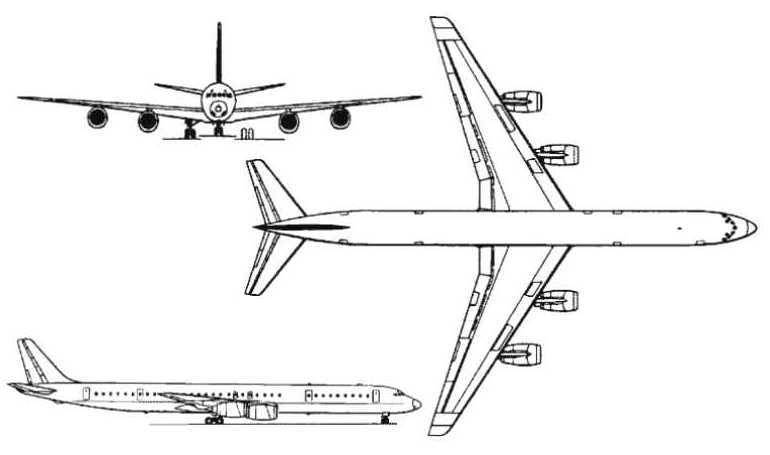 Long range, medium capacity airliner. In service since 1967. Stretched development of the DC-8-50 series. DC-8-61 with stretched fuselage, DC-8-62 optimized for long range operation with greater wing span. DC-8-63 combines the fuselage of -61 with the -62 wings. Production ceased in 1972. Today mostly used as charter and freighter. Series-62: Wing span: 45,2 m Length: 48,0 m MTOW: 151,900kg. Series-63: Wing span: 45,2 m Length: 57,1 m MTOW: 158,700kg. The DC86 is member of the DC-8 family of aircraft.
Powerplant
61/62: 4 x P&W JT3D-3B (80.6 kN) or
63: 4 x P&W JT3D-7 (85.1 kN) turbofans.
Indicative Performance Data
Initial Climb (to 5000 ft)
Initial Descent (to FL240)
Accidents & Serious Incidents involving