Position:
Both sides of rear fuselage
DOUGLAS DC-9-20
MCDONNELL DOUGLAS DC-9-20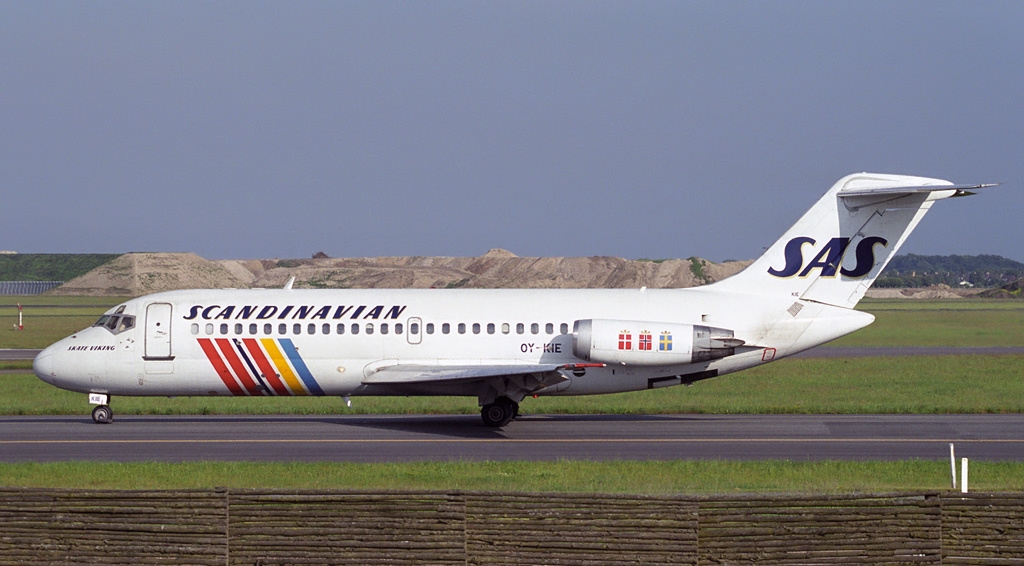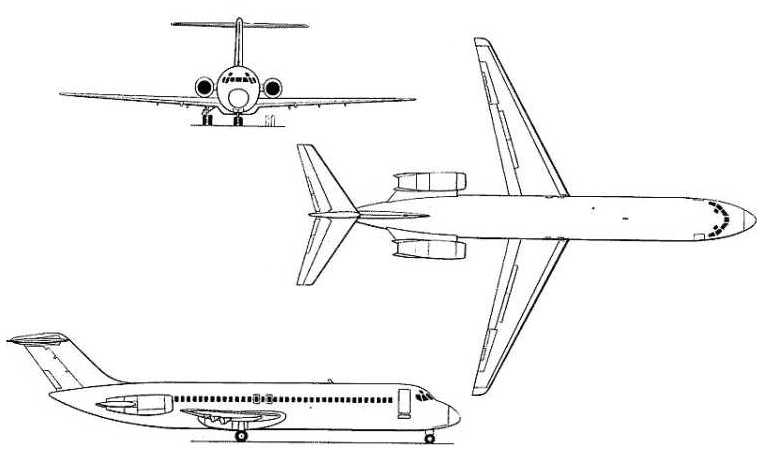 Designed to satisfy a request for improved short field performance by using the more powerful engines and improved wings of the -30 combined with the shorter fuselage used in the -10. Ten Series 20 aircraft were produced, all of them Model -21. The DC92 is member of the DC-9 family of aircraft.
Powerplant:
2 x Pratt & Whitney JT8D-11 (66.7 kN) thrust each.
Indicative Performance Data
Initial Climb (to 5000 ft)
Initial Descent (to FL240)