Position
Both sides of rear fuselage
MCDONNELL DOUGLAS Nightingale
MCDONNELL DOUGLAS Skytrain 2
MCDONNELL DOUGLAS C-9 Skytrain 2
MCDONNELL DOUGLAS C-9 Nightingale
MCDONNELL DOUGLAS DC-9-30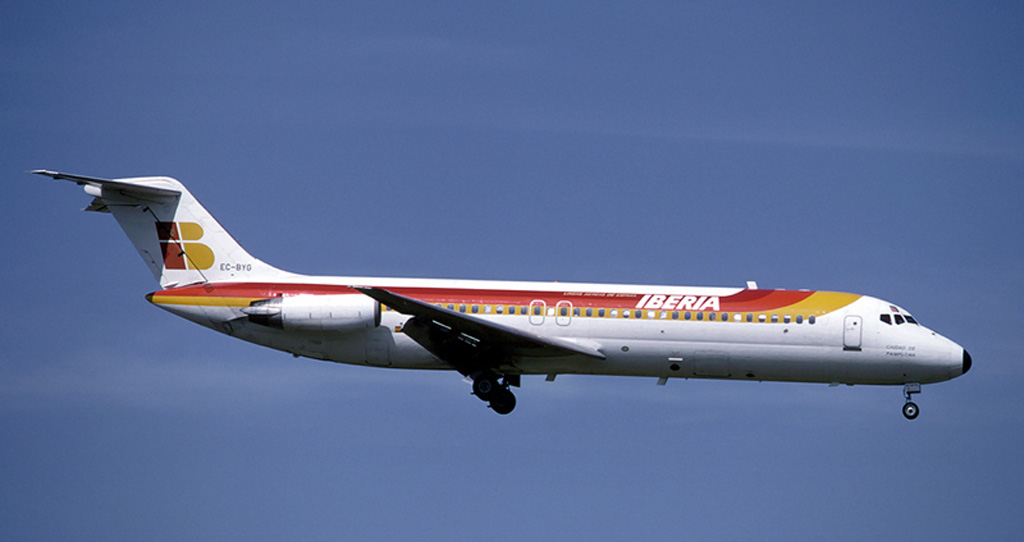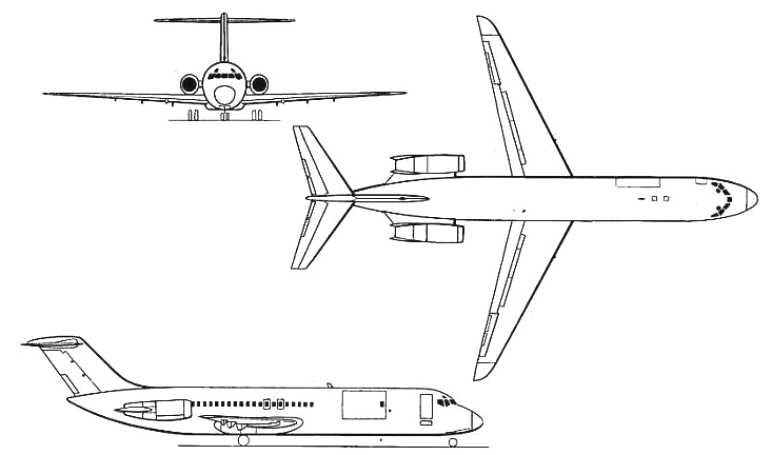 Short to medium range airliner. In service since 1965. First short range airliner in new design with rear fuselage mounted engines, T-tail and swept wings. Built in these versions:
10 initial type (DOUGLAS DC-9-10)
30 stretched version with more powerful engines,
20 (DOUGLAS DC-9-20) combines fuselage of the 10 with engines of the 30.
The DC-9-30 was converted as freighter and mil. type C-9. 94 aircraft of -10, 5 of -20 and 520 of -30 remain in service in 1999. The DC93 is member of the DC-9 family of aircraft.
Powerplant
10: 2 x P&W JT8D-7 (2 x 54,5 kN) turbofans or
20/30: 2 x P&W JT8D-9 (64,5 kN) or
2 x P&W JT8D-15 (66,7 kN) turbofans.
Indicative Performance Data
Initial Climb (to 5000 ft)
Initial Descent (to FL240)
Accidents & Serious Incidents involving