Position
Both sides of rear fuselage
MCDONNELL DOUGLAS DC-9-50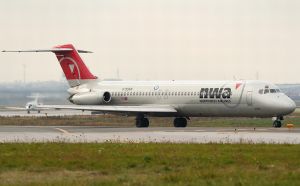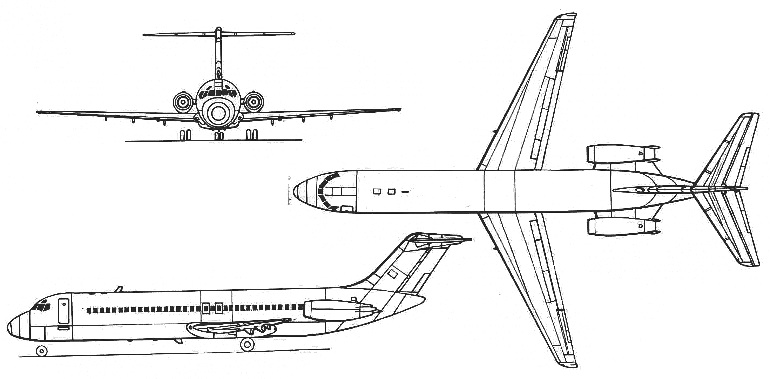 Short to medium range airliner. In service since 1975 (-40 since 1968). Stretched developments of DC-9-30. DC-9-40 and DC-9-50 are the largest members of the DC-9 family. Approx. 70 aircraft of the -40 and 90 of the -50 remain in service in 1999. The last DC9 was delivered in 1982. The DC95 is member of the DC-9 family of aircraft.
Powerplant
40: 2 x P&W JT9D-15 (64,5 kN) or
50: 2 x P&W JT9D-17 (71,2 kN) turbofans.
Indicative Performance Data
Initial Climb (to 5000 ft)
Initial Descent (to FL240)
Accidents & Serious Incidents involving