Position
(Front) Wing leading mounted
EMBRAER SC-95 Bandeirante
EMBRAER EMB-111 Bandeirulha
EMBRAER EMB-110 Bandeirante
EMBRAER EC-95 Bandeirante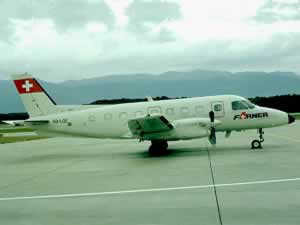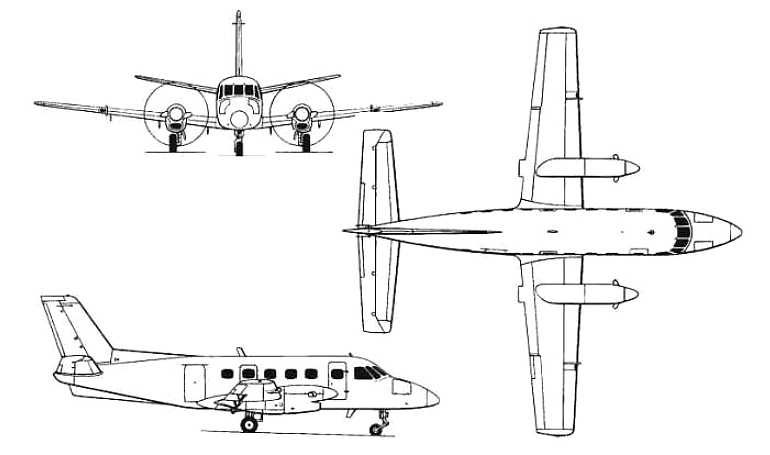 Twin turboprop commuter airliner. In service since 1973. Very popular unpressurised regional airliner. Exists in many versions:
EMB-110 12 seat transport,
EMB-110B for air photography,
EMB-111 maritime patrol for Brazil Air Force,
EMB-110C 15 seat transport,
EMB-110E 7 seat executive transport,
EMB-110PA improved version with dihedral tail plane and some military versions.
Production ceased in 1990. EMB-111: Wing span 15,9 m Length 14,91 m MTOW 7,000kg.
Powerplant
2 x 680 SHP P&W PT6A-27 or 2 x 750 SHP P&W PT6A-34 turboprops with 3 blade propellers.
Engine Model(s)
Pratt & Whitney Canada PT6
Indicative Performance Data
Initial Climb (to 5000 ft)
Initial Descent (to FL240)