Position
Both sides of rear fuselage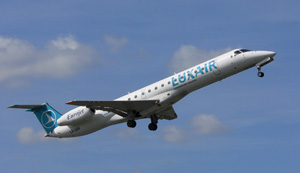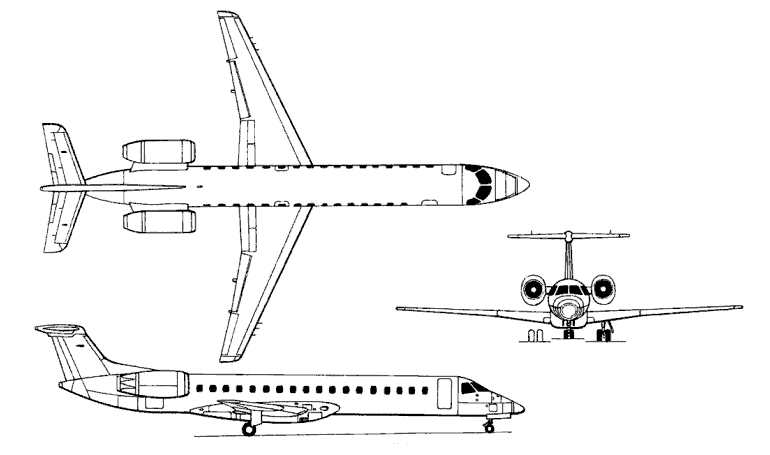 Regional airliner. In service since 1996. Renamed from EMB-145 to signify its regional jet role. Based on stretched jet-powered studies of the EMB-120 Brasilia. Built as ER, standard version and LR slightly more powerful extended range version with additional fuel tank. Also developed into a shorter ERJ-140 version. Military surveillance versions EMB-145SA and EMB-145RS for Brazil Air Force.
The E145 is a member of the ERJ Family of aircraft.
Powerplant
ER: 2 x 31,3 kN Allison AE-3007A turbofans.
LR: 2 x 30,0 kN Allison AE-3007A1 turbofans.
Indicative Performance Data
Initial Climb (to 5000 ft)
Initial Descent (to FL240)
Accidents & Serious Incidents involving