Position:
(Front) Wing leading mounted
CONAIR F-27 Firefighter
CONAIR Firefighter
FAIRCHILD (1) F-27
FAIRCHILD HILLER F-27
FAIRCHILD HILLER FH-227
FOKKER C-31 Friendship
FOKKER F-27 Friendship
FOKKER F-27 Maritime
FOKKER F-27 Troopship
FOKKER Friendship
FOKKER Maritime
FOKKER Troopship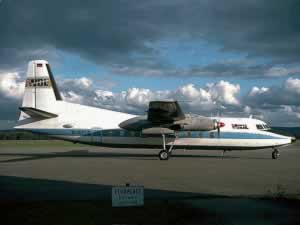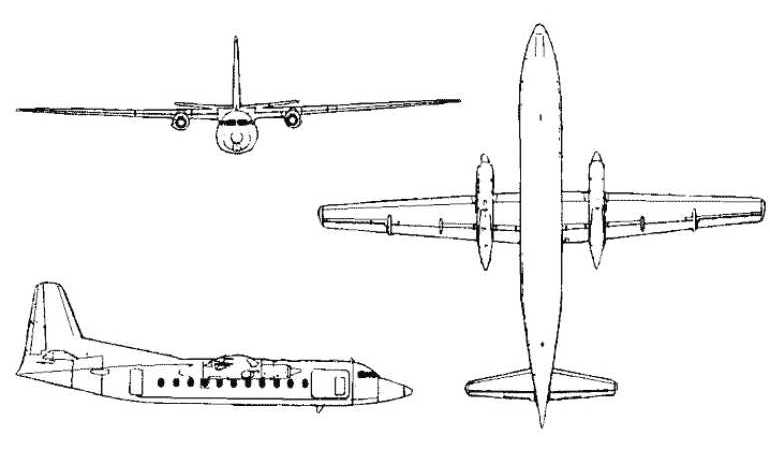 Short range turboprop airliner. In service since 1958. Turboprop airliner development in different versions:
F-27-200 with more powerful engines,
F-27-300/500 stretched fuselage,
F-27-600 quick change freighter/airliner,
F-27 Troopship utility tactical transport and
F-27 Maritime patrol aircraft.
FH-227 stretched development by FAIRCHILD, USA. Production ceased in 1986. F-27-500/FH-227: Length 25,5 m height: 8,41 m MTOW 20,640kg.
Powerplant:
2 x 2.140 SHP R-R Dart Mk 532-7R or
Indicative Performance Data
Initial Climb (to 5000 ft)
Initial Descent (to FL240)
Accidents & Serious Incidents involving