Position:
Both sides of rear fuselage and fin-integrated
DASSAULT Falcon 900
DASSAULT Mystere 900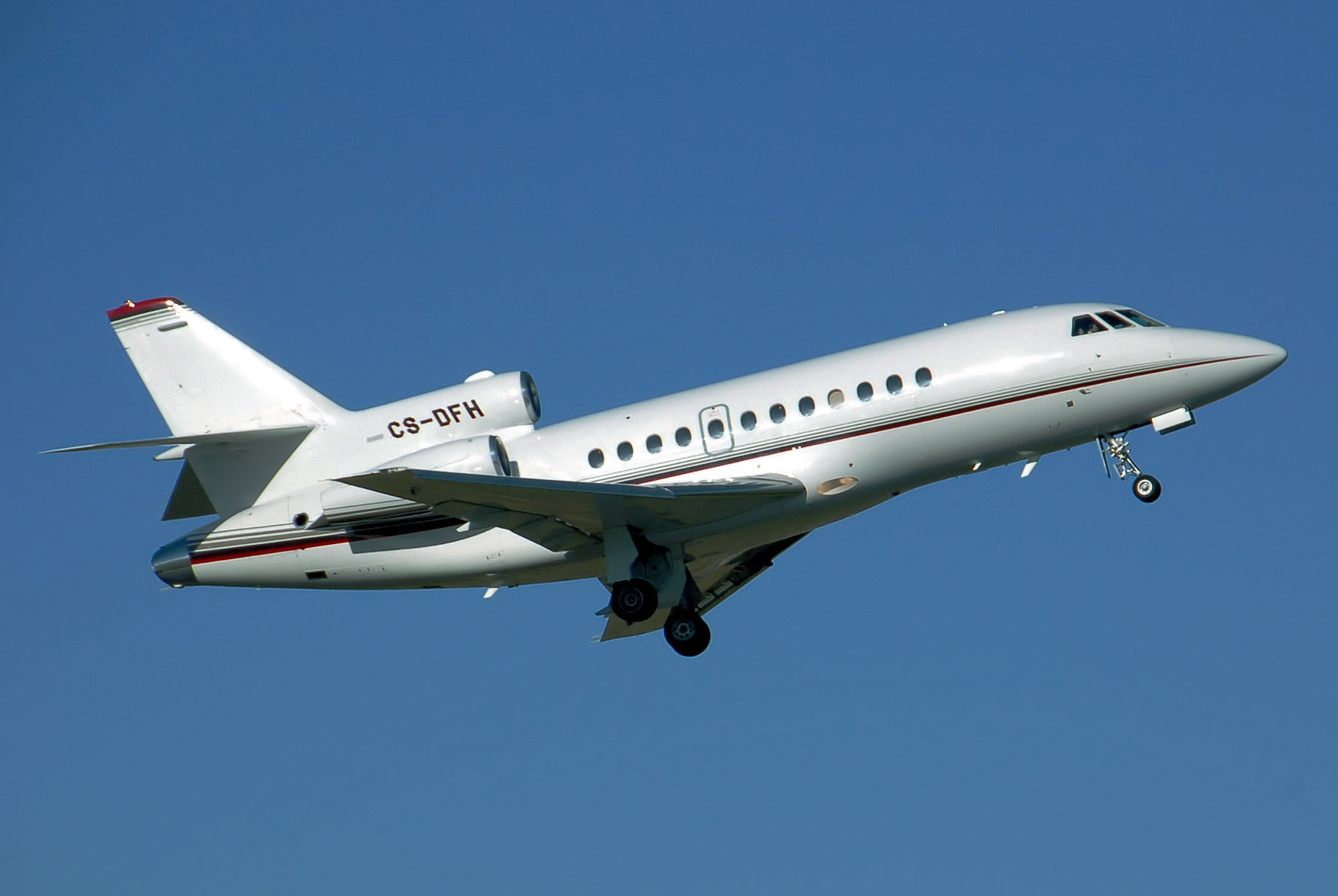 Large size transcontinental corporate jet. In service since 1986 (900EX since 1996). Substantially revised development of Falcon 50 with new larger and longer fuselage. Falcon 900B with more powerful engines and increased range. Falcon 900EX ultra long range development. New version Falcon 900C. Combines the airframe and avionics of the Falcon 900B with 900EX engines. First customer deliveries beginning in 2000. The Falcon 900C is in parallel production with the 900EX.
Powerplant:
3 x 20 kN Garrett TFE731-5AR-1C or 3 x 21,1 kN Allied Signal TFE731-5BR turbofans.
Engine Model:
Garrett TFE731, Honeywell TFE731
Indicative Performance Data
Initial Climb (to 5000 ft)
Initial Descent (to FL240)
Accidents & Serious Incidents involving