Position:
Both sides of rear fuselage
DASSAULT Falcon 10
DASSAULT Falcon 100
DASSAULT Mystere 10
DASSAULT Mystere 100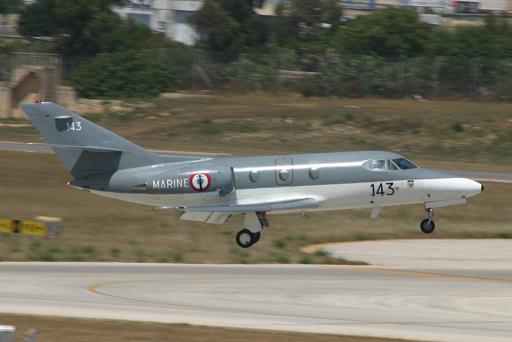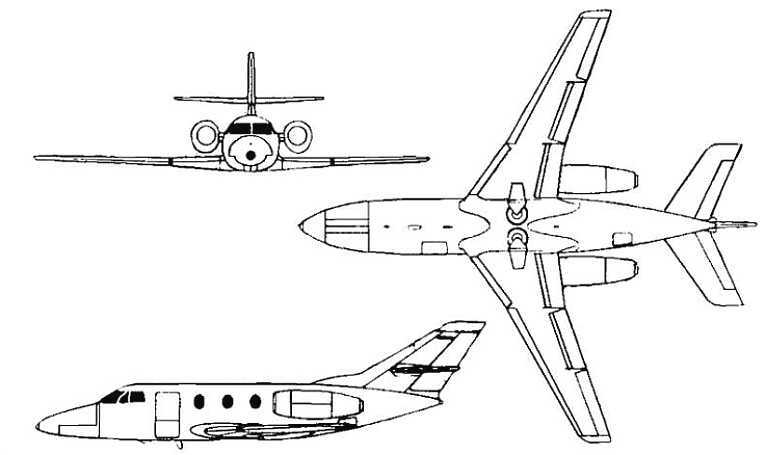 The Dassault Mystère/Falcon 10 is an early corporate jet development by French aircraft manufacturer Dassault Aviation. Despite its numbering sequence it was actually developed after the Falcon 20, and is basically a scaled down version of that aircraft. Production began in 1971 and ceased in 1989 but it remains a popular business jet on the used market.
Powerplant:
2 x Garrett TFE731-2 turbofans (14.65 kN).
Indicative Performance Data
Initial Climb (to 5000 ft)
Initial Descent (to FL240)