Position:
Both sides of rear fuselage
DASSAULT Falcon 20
DASSAULT Falcon 200
DASSAULT Gardian
DASSAULT Guardian
DASSAULT HU-25 Guardian
DASSAULT Mystere 20
DASSAULT Mystere 200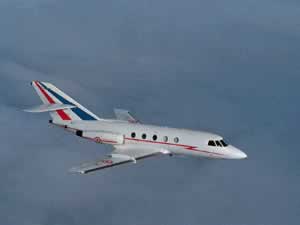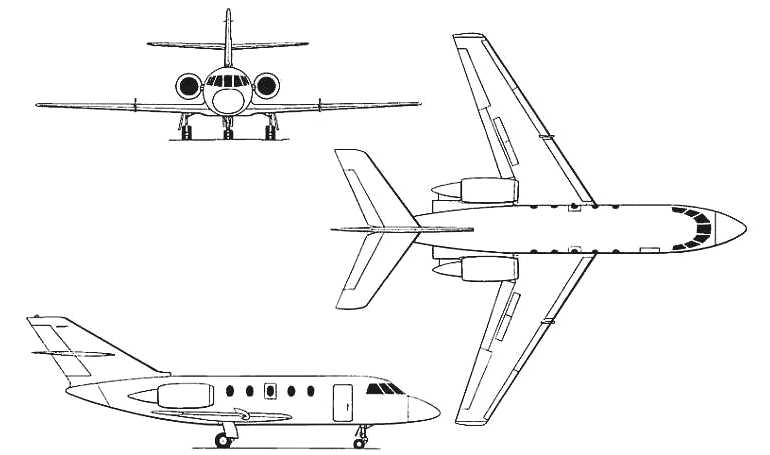 Medium range corporate jet. In service since 1965 (200 since 1981). Initial model of Falcon/Mystère family. Replaced by Falcon/Mystère 200, improved development with more powerful engines,improved range and improved fuel consumption. In production until 1988. Production of Falcon/Mystère 20 ceased in 1983. Used in some military versions as VIP transport, ECM trainer and maritime patrol (U.S. Coast Guard type HU-25 Guardian). Falcon/Mystère 200: MTOW 14,500kg.
Powerplant:
20: 2 x 19.6 kN GE CF700-2D-2 turbofans.
Engine Model:
Garrett ATF3, General Electric CF700
Indicative Performance Data
Initial Climb (to 5000 ft)
Initial Descent (to FL240)
Accidents & Serious Incidents involving