Position:
Both sides of rear fuselage
BRITISH AEROSPACE BAe-125-700
BRITISH AEROSPACE BAe-125-800
BRITISH AEROSPACE C-29
BRITISH AEROSPACE U-125
HAWKER BEECHCRAFT Hawker 750
HAWKER BEECHCRAFT Hawker 850
HAWKER BEECHCRAFT Hawker 900
HAWKER SIDDELEY HS-125-700
RAYTHEON Hawker 800
RAYTHEON Hawker 850
RAYTHEON U-125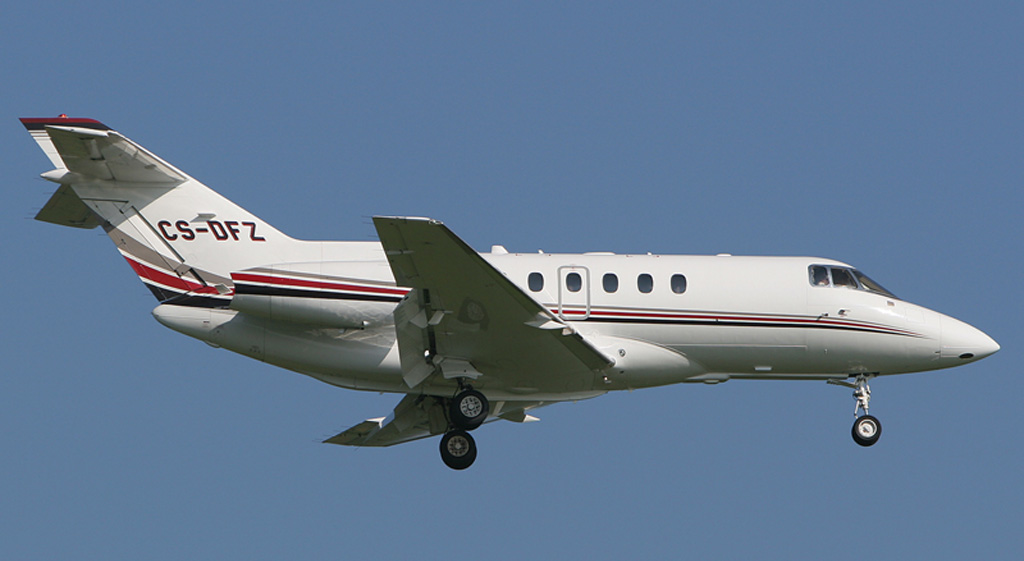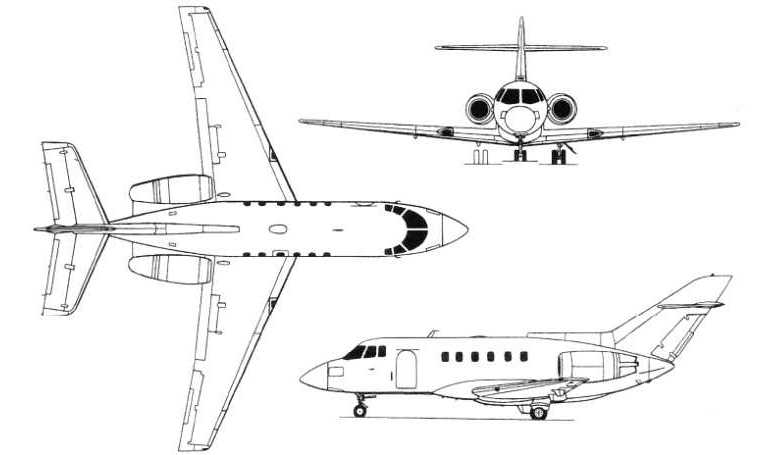 Twin turbofan executive jet. In service since 1977 (800 since 1984). Recent version of the worlds longest running corporate-jet program (DH-125, HS-125, BAe-125-700, BAe-125-800).
Powerplant:
700: 2 x 16.6kN Garrett TFE 731-3-RH turbofans.
Indicative Performance Data
Initial Climb (to 5000 ft)
Initial Descent (to FL240)
Accidents & Serious Incidents involving