BRITISH AEROSPACE AV-8 Harrier
MCDONNELL DOUGLAS EAV-8 Matador
MCDONNELL DOUGLAS Matador
MCDONNELL DOUGLAS TAV-8 Harrier
MCDONNELL DOUGLAS TAV-8 Matador
MCDONNELL DOUGLAS AV-8 Harrier
MCDONNELL DOUGLAS Harrier
HAWKER SIDDELEY TAV-8 Harrier
HAWKER SIDDELEY AV-8 Harrier
BRITISH AEROSPACE Sea Harrier
BRITISH AEROSPACE Harrier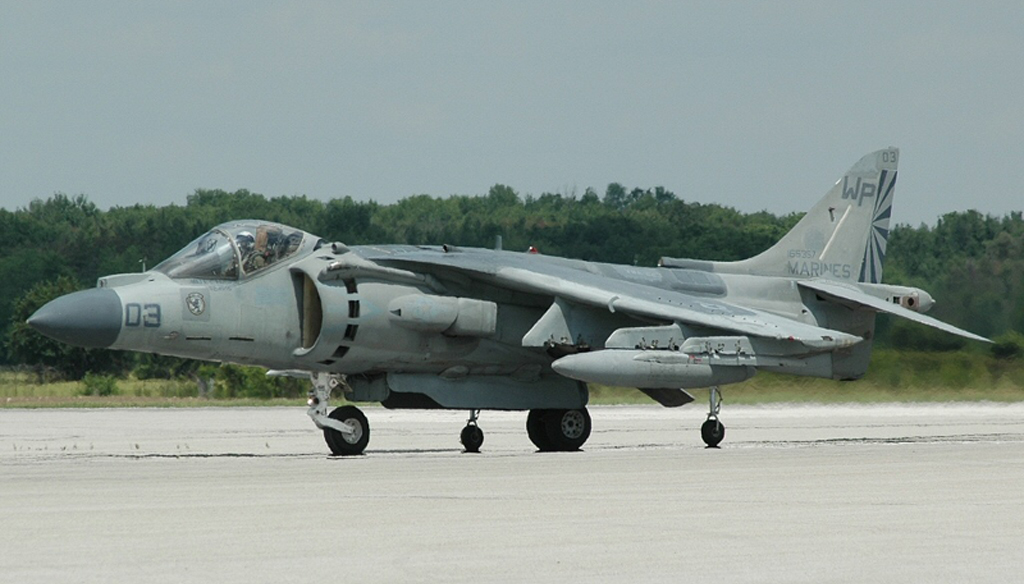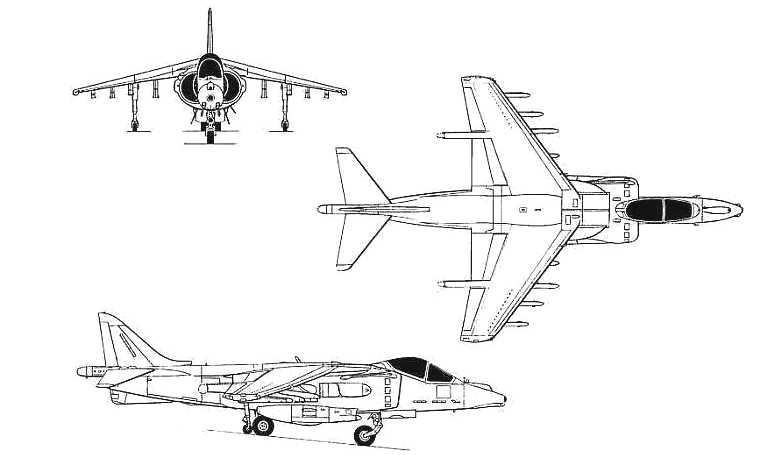 Attack aircraft and naval multi role fighter. In service since 1967 (FRS.1 since 1982, F/A-2 since 1993). Worlds first operational VShort Take-Off and Landing (STOL) (vertical short take-off and landing) aircraft with fixed wing. Built as:
light attack aircraft AV-8
TAV-8 (two seat version) and
naval fighter (Sea Harrier) FRS.1
Further development as Sea Harrier F/A-2 with new airframe, cockpit and avionics.
License development AV-8/VA-2 Harrier 2 for US Navy by McDonnell Douglas (now BOEING).
Besides RAF/Royal Navy in use by the US Marines and several European Navies. FRS.1: Length 14,5 m, MTOW 11,880kg. VA-2: Length 14,17 m, MTOW 11,880kg. Max Mach 1.08
Powerplant
AV-8: 1 x 90.71 kN R-R Pegasus MK 103 turbofan
Indicative Performance Data
Initial Climb (to 5000 ft)
Initial Descent (to FL240)