Position:
(Front) Wing leading mounted
LOCKHEED Electra (L-188)
LOCKHEED L-188 Electra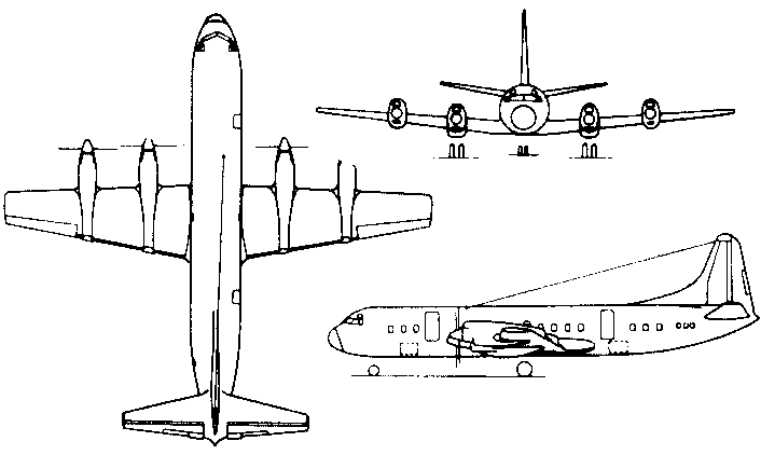 Medium range airliner and freighter. In service since 1959. Medium range airliner/freighter development for american domestic service. L-188C with greater fuel capacity and higher weight. Also used as military transport aircraft. Maritime patrol versions P-3 Orion, CP-140 Aurora and CP-140A Arctorus (ICAO Designator: LOCKHEED Orion). In 1999 approx. 55 aircraft remain in commercial service but only a small number in passenger service, mainly in South America.
Powerplant:
4 x 4.910 SHP Allison T56-A14 or 4 x 3.750 SHP Allison 501-D13 turboprops with 4 blade propellers.
Indicative Performance Data
Initial Climb (to 5000 ft)
Initial Descent (to FL240)
Accidents & Serious Incidents involving