Position
Both sides of rear fuselage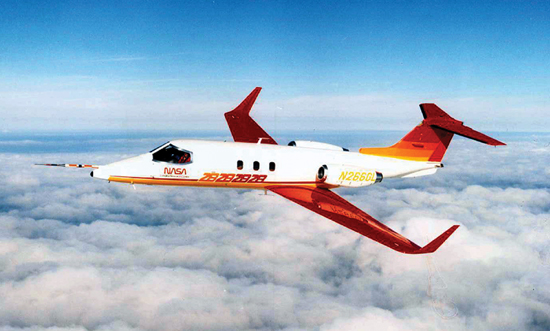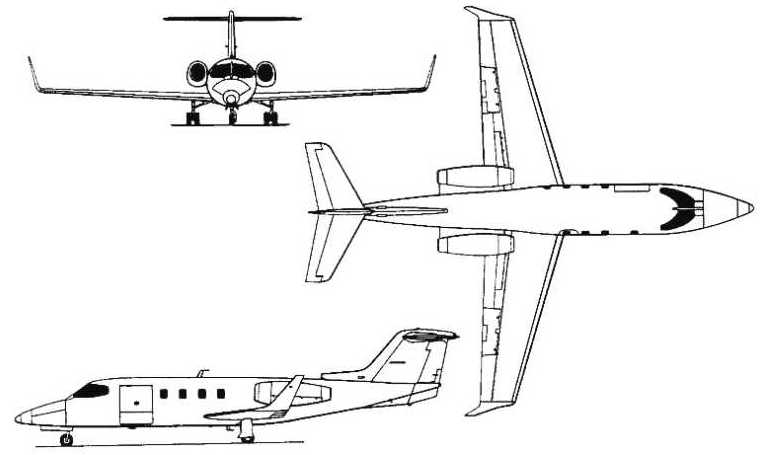 The Learjet 28 is an American eight to ten seat (two crew and six to eight passengers), twin-engined, high speed business jet, intended to be the successor to the Learjet 25. The Learjet 29 is identical except for the addition of a long-range fuel tank, resulting in the reduction of the capacity to six (two crew and four passengers). Both were manufactured by Learjet, and were marketed under the Longhorn name. Only five production Learjet 28s, and four Learjet 29s, were constructed before production ceased in 1982. Both types were subsequently replaced by the Learjet 35.
Note: The Model 28 prototype employed the first winglets ever used on a jet and a production aircraft, either civilian or military.
Powerplant
2 x General Electric CJ610-8A.
Indicative Performance Data
Initial Climb (to 5000 ft)
Initial Descent (to FL240)