Position:
Both sides of rear fuselage
GATES LEARJET 31
LEARJET 31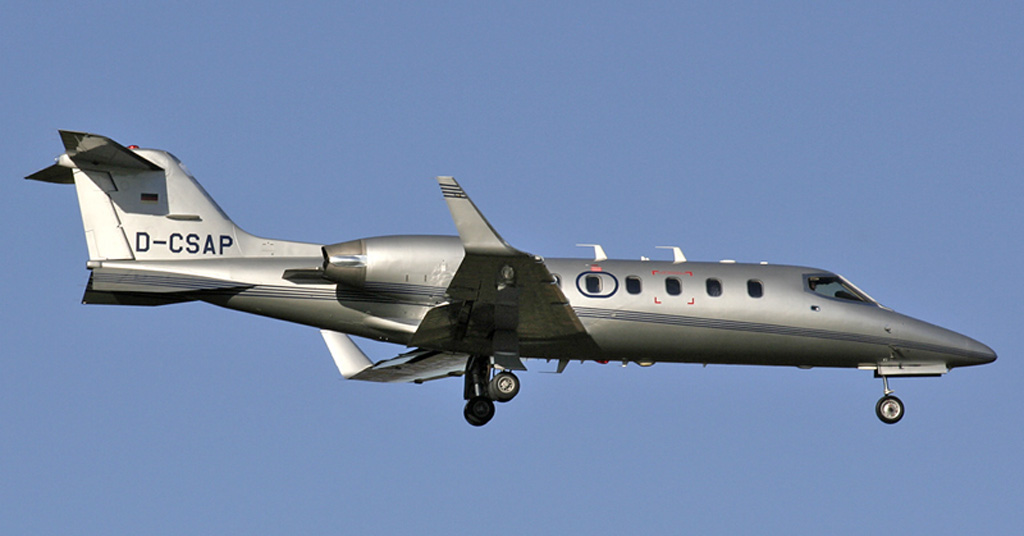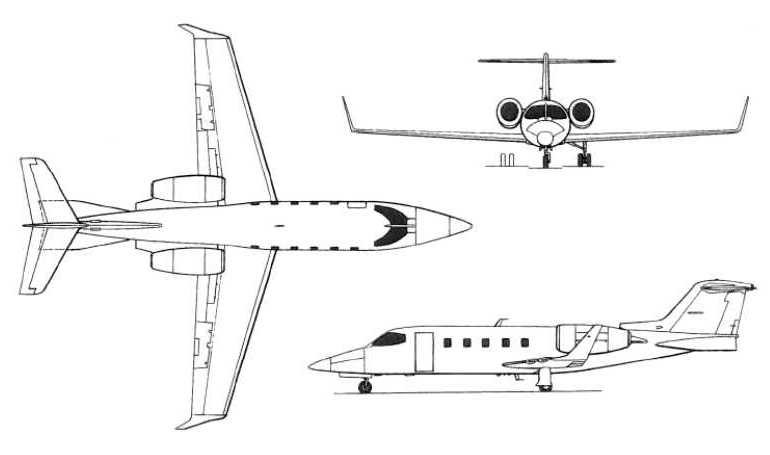 Light turbofan corporate jet. In service since 1988. Improved development of Learjet 35/36, combined fuselage and powerplant of Learjet 35/36 with modern wings of Learjet 55/60 (deltafins below the T-tail). Models 31A/ER for extended range with higher take-off weight. Gates Learjet is now part of the Bombardier Canada Group.
Powerplant:
2 x 15.6 kN Garrett TFE731-2B turbofans.
Indicative Performance Data
Initial Climb (to 5000 ft)
Initial Descent (to FL240)