Position:
Low wing with wing tip tanks
Position:
Both sides of rear fuselage
GATES LEARJET 35
GATES LEARJET 36
GATES LEARJET C-21
GATES LEARJET R-35
GATES LEARJET RC-35
GATES LEARJET RC-36
GATES LEARJET U-36
GATES LEARJET UC-35
GATES LEARJET UC-36
LEARJET 35
LEARJET 36
LEARJET C-21
LEARJET RC-35
LEARJET U-36
LEARJET UC-36
LEARJET VU-35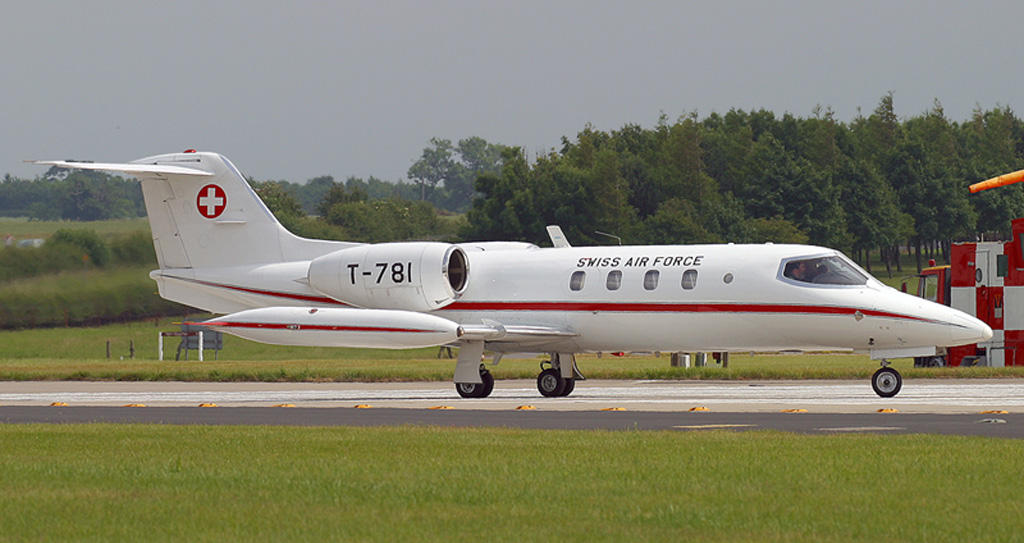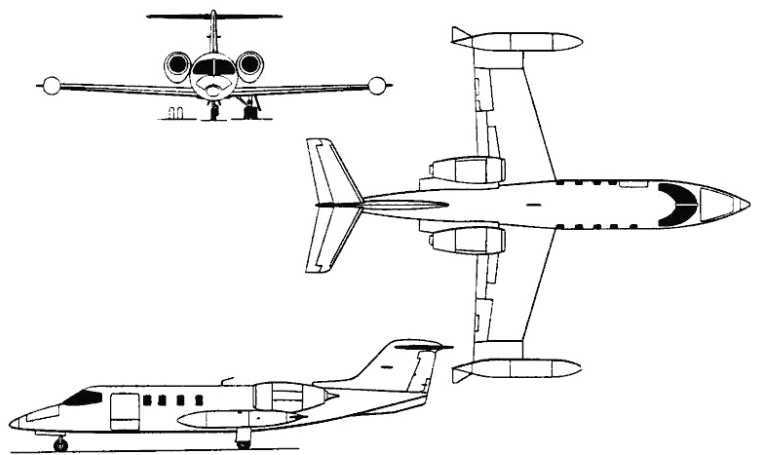 Light turbofan corporate jet. In service since 1974 (35A/36A since 1976). Larger, turbofan powered development of Learjet 25. Learjet 36 for extended range with smaller capacity. Improved development 35A and 36A with higher take-off weight. Replaced by Learjet 31 in 1988 but remained in production until 1994. 676 aircraft were built. In 1999 631 remain in world wide service. Also used by military as utility/VIP transport and maritime patrol. Mil. type C-21 (U-36 for Japan Air Force).
Powerplant:
2 x 15.6 kN Garrett TFE731-2-2B turbofans.
Indicative Performance Data
Initial Climb (to 5000 ft)
Initial Descent (to FL240)
Accidents & Serious Incidents involving