Aerodrome Reference Code:
Position:
Both sides of rear fuselage
GATES LEARJET 55
LEARJET 55
LEARJET VU-55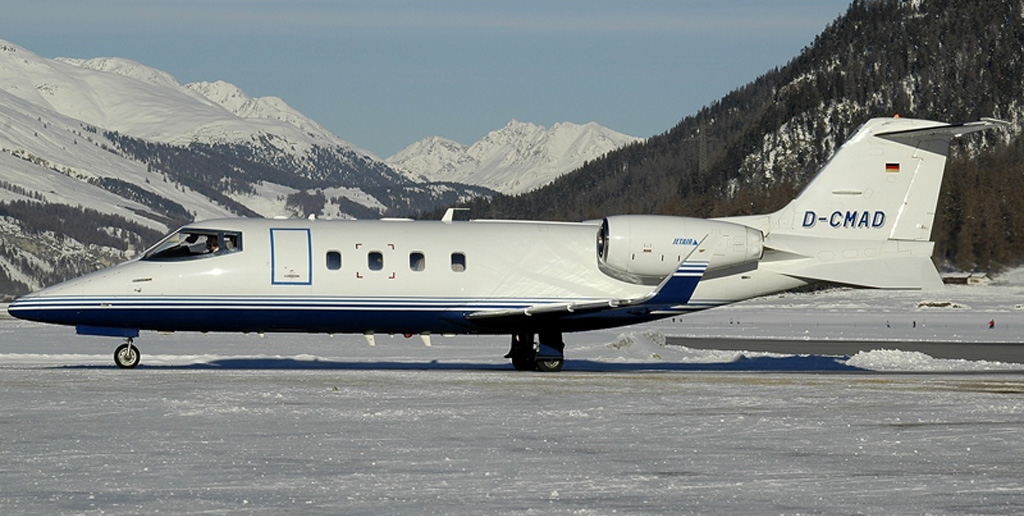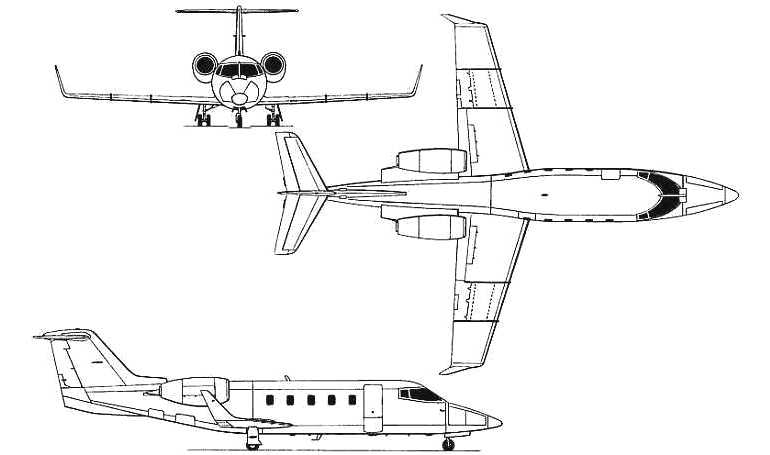 Mid-size corporate jet. In service since 1981. New fuselage development of Learjet 28/29 Longhorn. A number of variants were produced:
Learjet 55B with modified wings and digital flightdeck,
Learjet 55C with delta fins and
55ER for extended range.
Production ceased in 1990 and changed to improved Learjet 60 in 1993. 147 aircraft were built, in 1999 140 remain in service mainly in Europe and North America.
Powerplant:
2 x 16.46 kN Garrett TFE731-3A-2B turbofans.
Indicative Performance Data
Initial Climb (to 5000 ft)
Initial Descent (to FL240)