Position
Low wing with wing tip tanks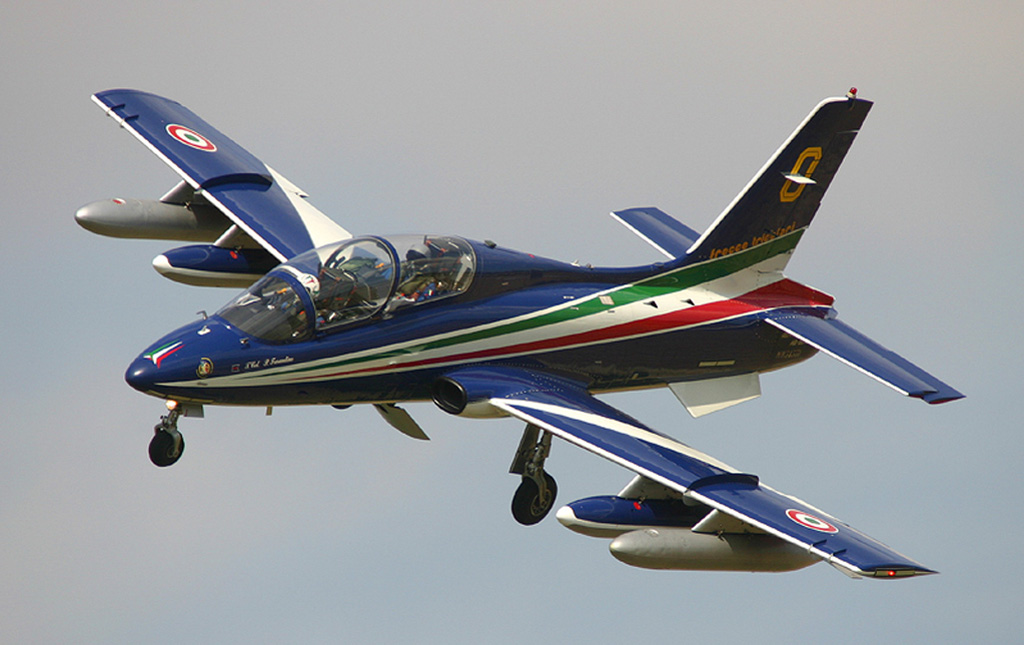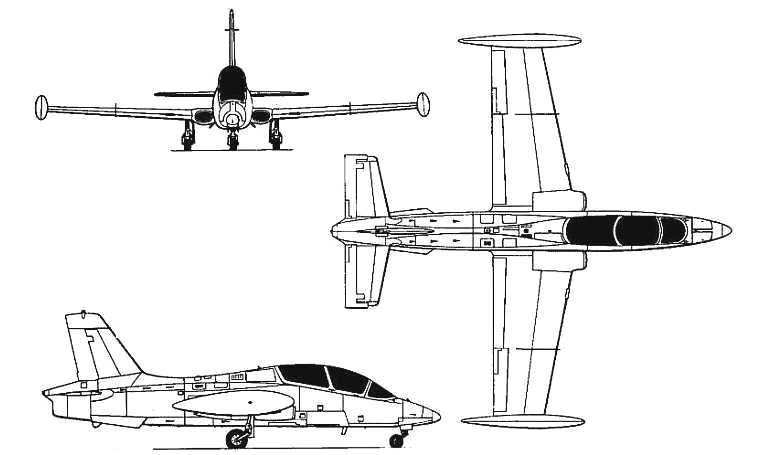 Advanced lead-in trainer and light attack aircraft. In service since 1979. Upgraded development of AERMACCHI's MB-326 trainer aircraft. Basic version MB-339A delivered to Italian Air Force. MB-339C more powerful version optimised for lead-in fighter and light attack. New versions:
MB-339CD (Italy),
MB-339CE (Eritrea) and
MB-339FD (Export) with digital cockpit, three color LCD display and air-to-air refuelling.
MB-339C: Wing span 11,22 m, Lenth 11,24 m, MTOW 6,350kg.
Indicative Performance Data
Initial Climb (to 5000 ft)
Initial Descent (to FL240)