Position:
Underwing mounted and fin-integrated
BOEING MD-11
MCDONNELL DOUGLAS MD-11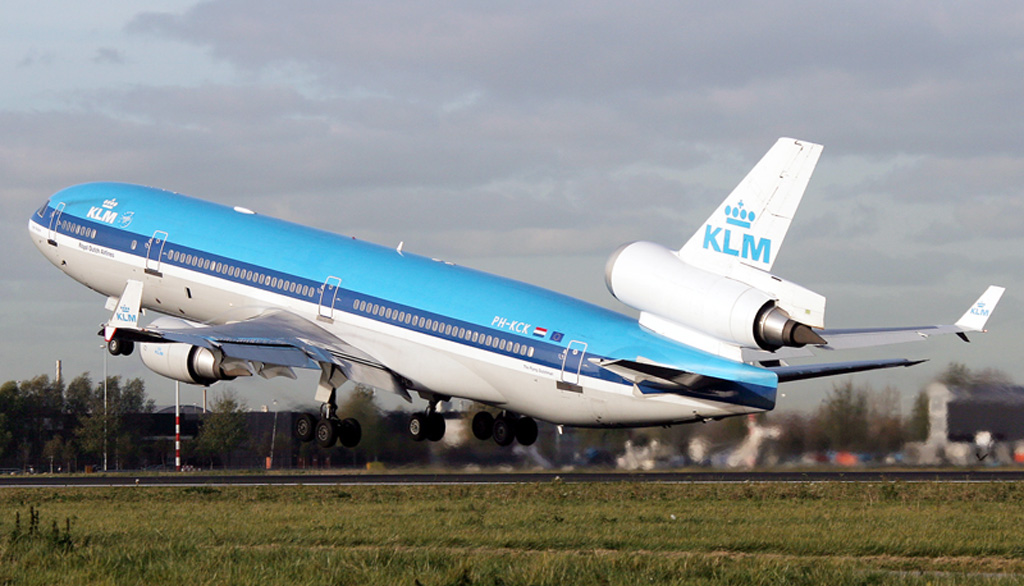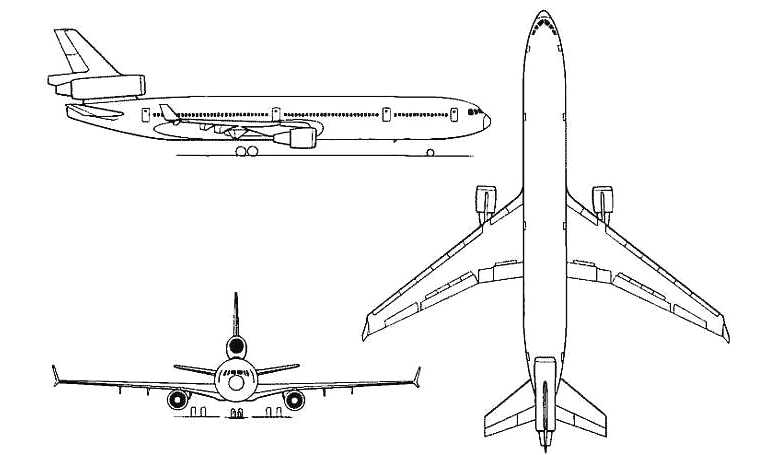 Long range, wide-body airliner. In service since 1990. Modernised, slightly stretched and re-engined development of DC-10 Tri-jet, with winglets and advanced EFIS flightdeck. Some models were built:
MD-11ER for extended range,
MD-11F freighter and
MD-11 combi freighter/airliner.
Production taken over by BOEING in 1998. Last delivery in 2001.
Powerplant:
3 x GE CF6-80C2 (274 kN) or
Engine Model:
General Electric CF6, Pratt & Whitney PW4000
Indicative Performance Data
Initial Climb (to 5000 ft)
Initial Descent (to FL240)
Accidents & Serious Incidents involving