Position:
Both sides of rear fuselage
BOEING MD-83
MCDONNELL DOUGLAS MD-83
SHANGHAI MD-83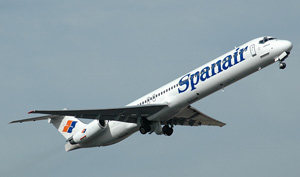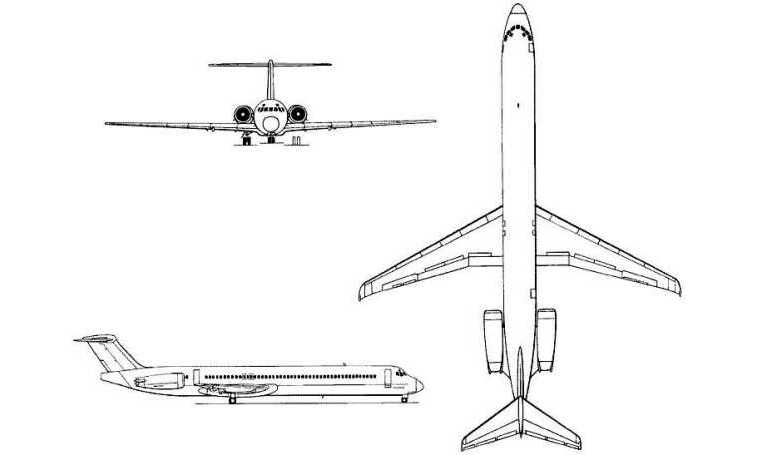 Short to medium range airliner. In service since 1980. It has longer range and greater maximum take off mass (MTOW) than the other members of the MD-80 series. Produced until December 1999.
Powerplant:
2 x Pratt & Whitney JT8D-219 (93,41 kN).
Indicative Performance Data
Initial Climb (to 5000 ft)
Initial Descent (to FL240)
Accidents & Serious Incidents involving