Position:
Both sides of rear fuselage
BOEING MD-90
MCDONNELL DOUGLAS MD-90
SHANGHAI MD-90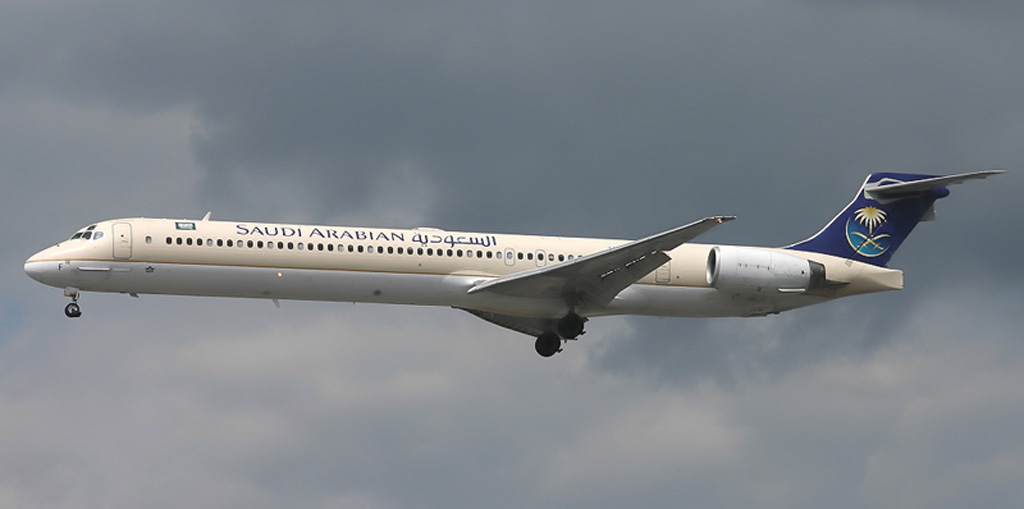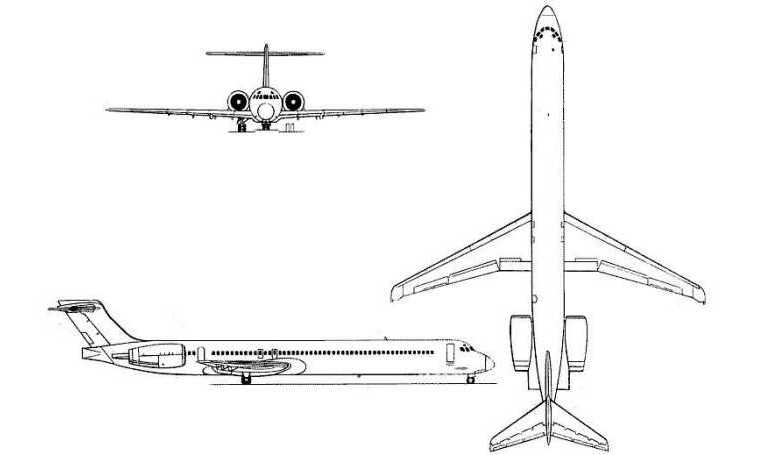 Short to medium range airliner. In service since 1994. More powerful, stretched development of DC-9 family. Models:
MD-90-30 standard version,
MD-90-30T licence production by TRUNKLINERS, China, and
MD-90-55 optimized for extended range.
Short fuselage development MD-95, renamed by BOEING to 717-200. MD-90-55: MTOW 78,245kg.
Engine Model:
International Aero Engines V2500
Indicative Performance Data
Initial Climb (to 5000 ft)
Initial Descent (to FL240)
Accidents & Serious Incidents involving