AEROSTAR (2) MiG-21 Lancer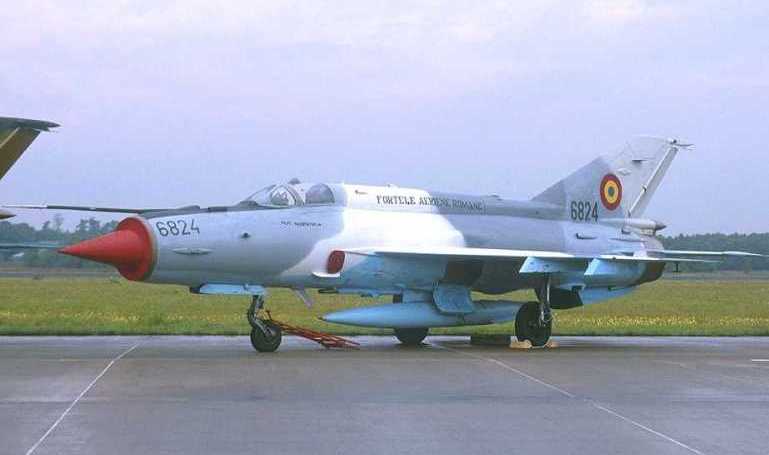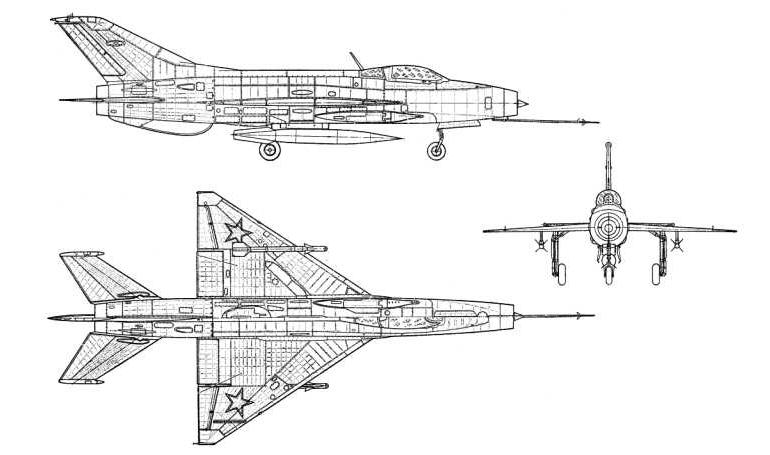 Single seat fighter and close support aircraft. In service since 1955 (J-7 since 1967, MiG-21 bis since 1972). Lightweight interceptor development, built in many versions:
MiG-21R reconnaissance version,
MiG-21bis improved multirole fighter development.
MAPO upgrades MiG-21bis to MiG-21-93,
Israeli IAI to Mig-21-2000, with revised canopy, improved avionics and new radar since 1995.
J-7/F-7 Airguard China´s licence development by CHENGDU.
F-7 export-designation
J-7 China designation.
F7-MG last version with cranked-delta wings and upgraded avionics, delivered from 1996.
Engine Model(s)
Tumansky R-11
Tumansky R-25
Indicative Performance Data
Initial Climb (to 5000 ft)
Initial Descent (to FL240)