Position:
Mid wing with canard front wing
Position:
On wing mounted, pusher propellers
PIAGGIO Avanti
PIAGGIO P-180 Avanti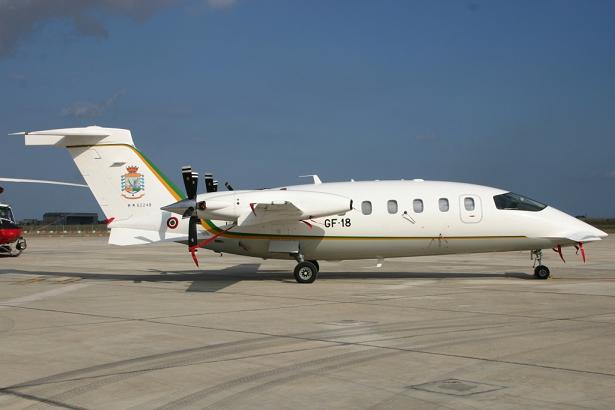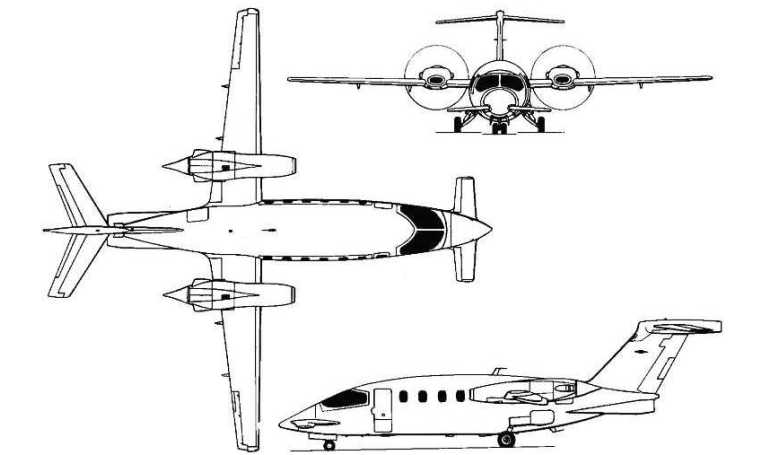 Executive transport aircraft. In service since 1990. Modern jet like performance development by PIAGGIO and GATES LEARJET. 30 P-180 delivered until 1995 including 3 for Italian Air Force. Production restarted for 12 aircraft for Italian Air Force.
Powerplant:
2 x P&W PT6A-66 (850 SHP) turboprops with 5 blade propellers.
Engine Model:
Pratt & Whitney Canada PT6
Indicative Performance Data
Initial Climb (to 5000 ft)
Initial Descent (to FL240)
Accidents & Serious Incidents involving