Landing gear:
Main gear retractable - tailwheel fixed
AGUSTA AS-61A
AGUSTA AS-61N
AGUSTA ASH-61
AGUSTA SH-3
HELIPRO S-61 Shortsky
HELIPRO Shortsky
MITSUBISHI HSS-2
MITSUBISHI S-61A
MITSUBISHI S-61B
SIKORSKY CH-124 Sea King
SIKORSKY HSS-2 Sea King
SIKORSKY Nuri
SIKORSKY S-61A
SIKORSKY S-61A Nuri
SIKORSKY S-61B
SIKORSKY S-61D
SIKORSKY S-61L
SIKORSKY S-61N
SIKORSKY Sea King
SIKORSKY SH-3 Sea King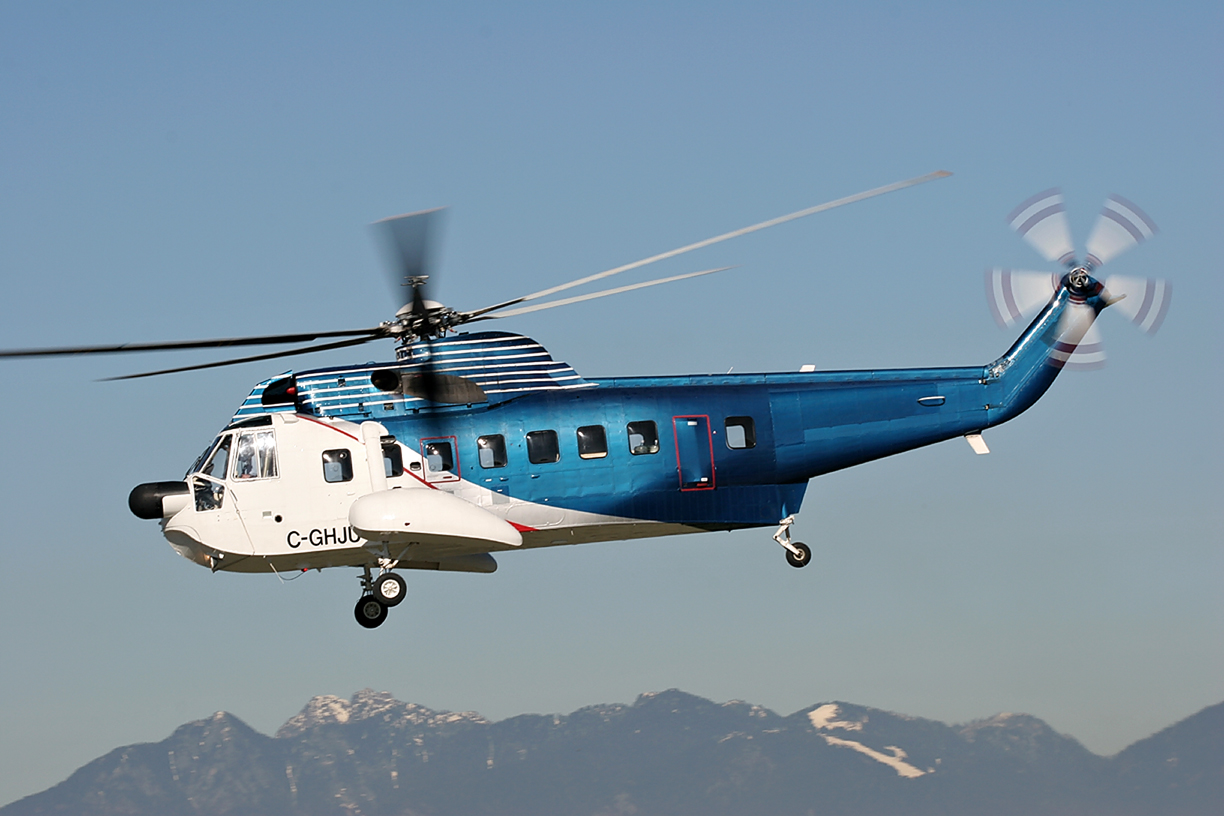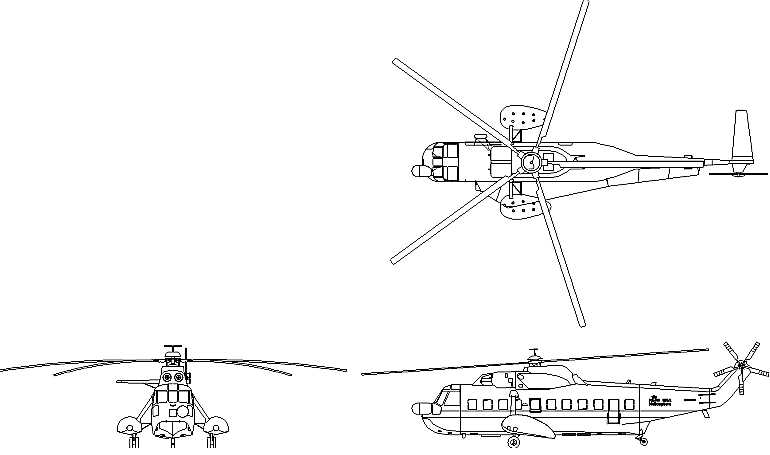 Medium-lift transport/utility helicopter. The Sikorsky S-61L and S-61N are civil variants of the successful SH-3 Sea King helicopter.
Powerplant:
2 x General Electric CT58-140 turboshafts, 1,120 kW each.
Indicative Performance Data
Initial Climb (to 5000 ft)
Initial Descent (to FL240)
Accidents & Serious Incidents involving