AERO SPACELINES 377SGT Super Guppy
AERO SPACELINES Super Guppy
AERO SPACELINES 377SGT Super Guppy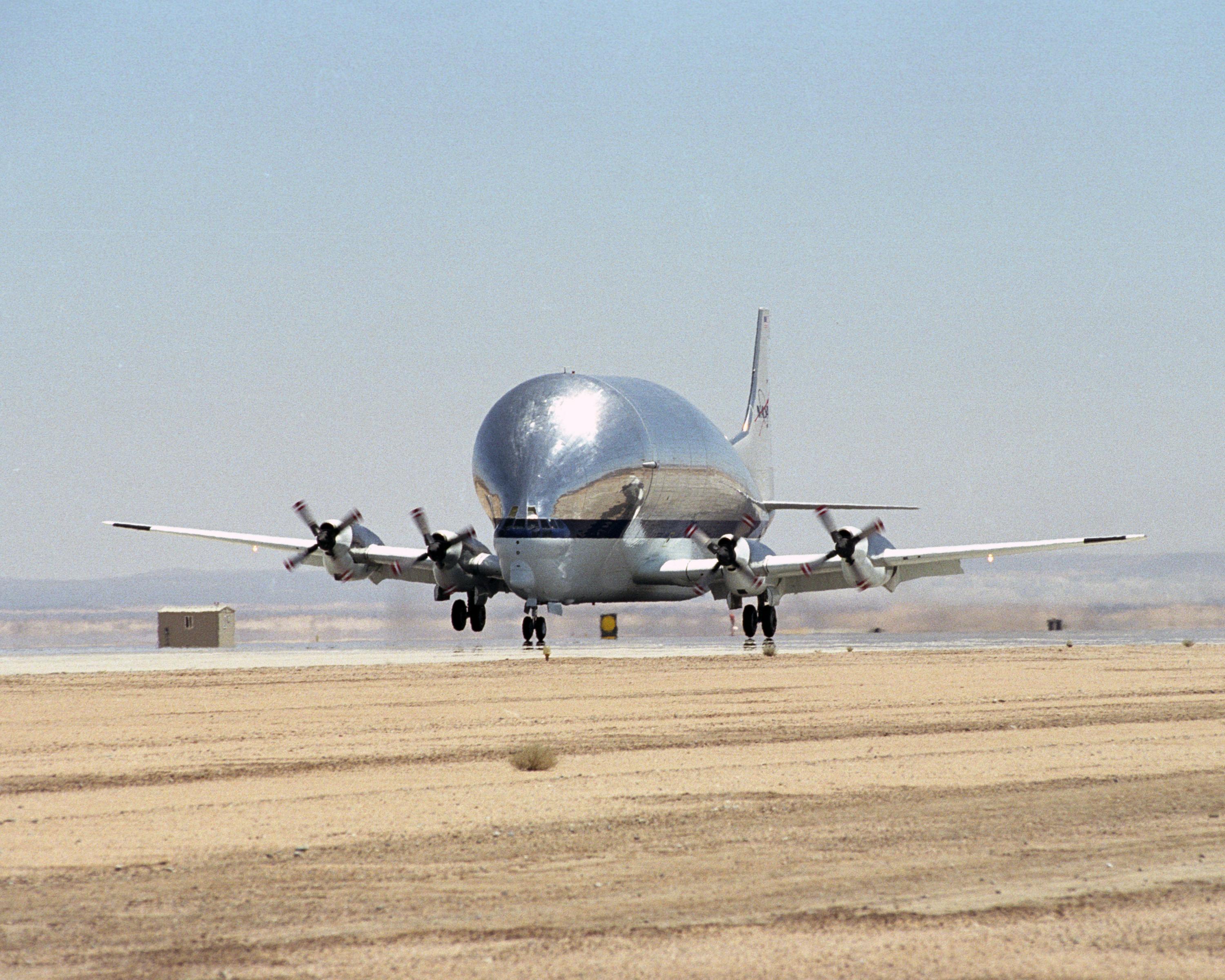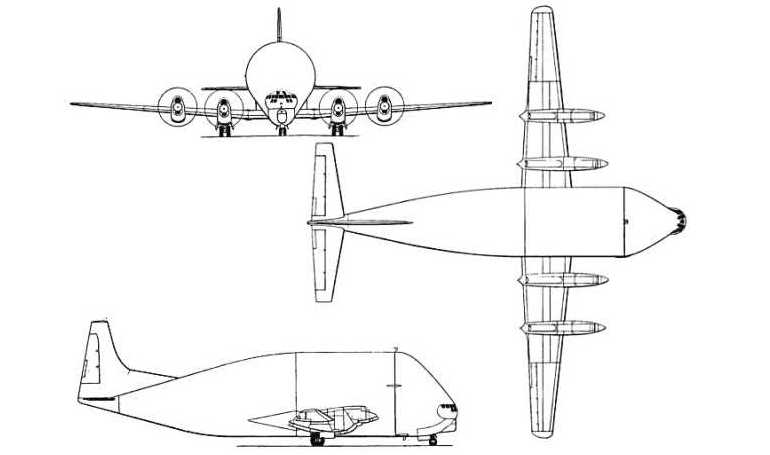 The Aero Spacelines Super Guppy is a large, wide-bodied cargo aircraft that is used for hauling outsized cargo components. It was the successor to the Pregnant Guppy, the first of the Guppy aircraft produced by Aero Spacelines. Five were built in two variants, both of which were colloquially referred to as the Super Guppy.
Aero Spacelines B-377-SG Super Guppy – Prototype of a much enlarged version of the guppy using C-97J components, powered by four Pratt & Whitney T-34-P-7WA turbo-prop engines.
Aero-Spacelines B-377-SGT Super Guppy Turbine (Guppy 201) – Production version powered by Allison 501-D22C turbo-prop engines, using an enlarged cargo section built from scratch instead of being converted from original C-97J components.
Powerplant
4 x Allison 501-D22C turboprops, 3,491 kW each
Indicative Performance Data
Initial Climb (to 5000 ft)
Initial Descent (to FL240)