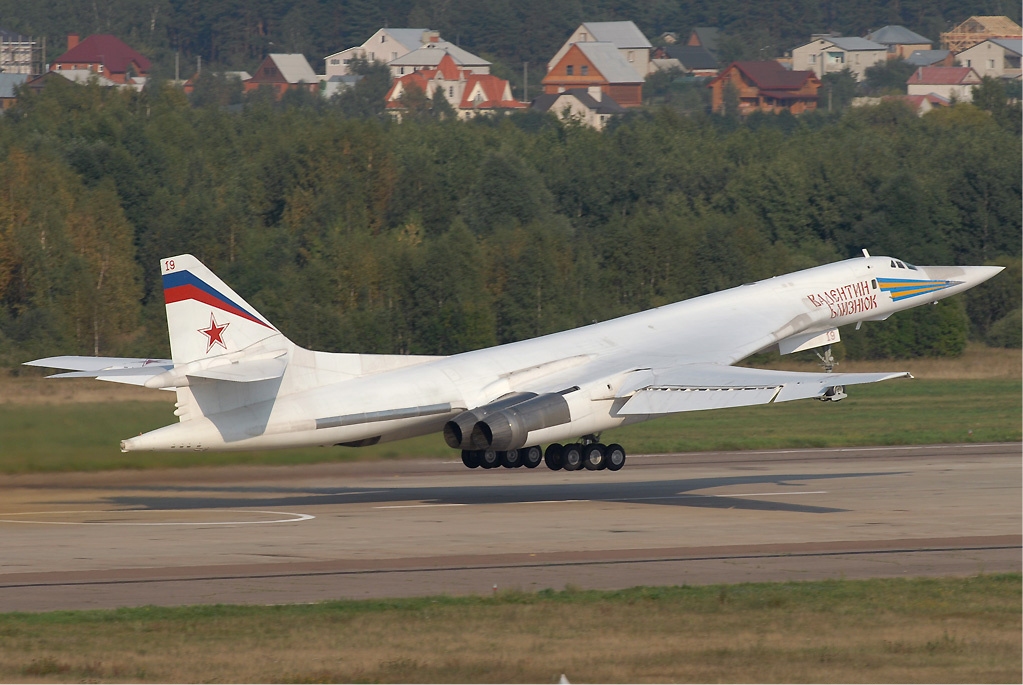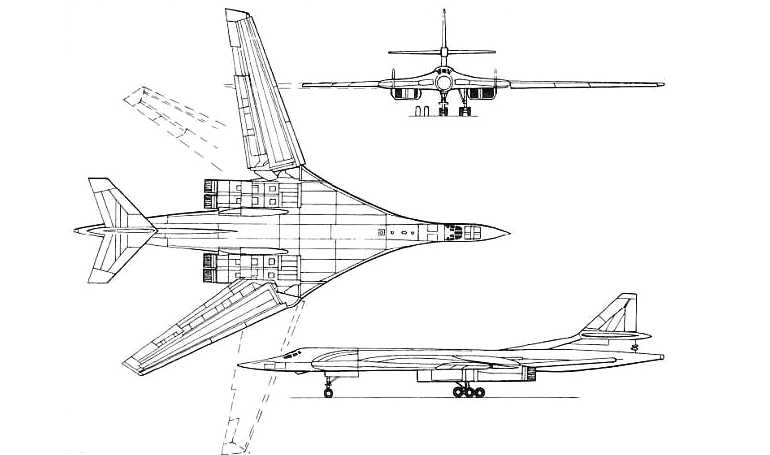 The Tupolev Tu-160 (NATO reporting name: Blackjack) is a supersonic, variable-geometry heavy bomber designed by the Soviet Union. It is similar in appearance to the American B-1 Lancer but is an entirely different class of aircraft, being a stand-off missile platform. The Tu-160 is also significantly larger and faster than the B-1B and has a greater combat range. It is also the largest variable-sweep combat aircraft ever built.
Although several civil and military transport aircraft are bigger, the Tu-160 has the greatest total thrust, and the heaviest takeoff weight of any combat aircraft, and the highest top speed as well as one of the largest payloads of any current heavy bomber.
Powerplant
4 x Kuznetsov NK-32 turbofans, 245 kN (55,100 lbF) each.
Indicative Performance Data
Initial Climb (to 5000 ft)
Initial Descent (to FL240)