Position:
(Front) Wing leading mounted
TUPOLEV Tu-142
TUPOLEV Tu-20
TUPOLEV Tu-95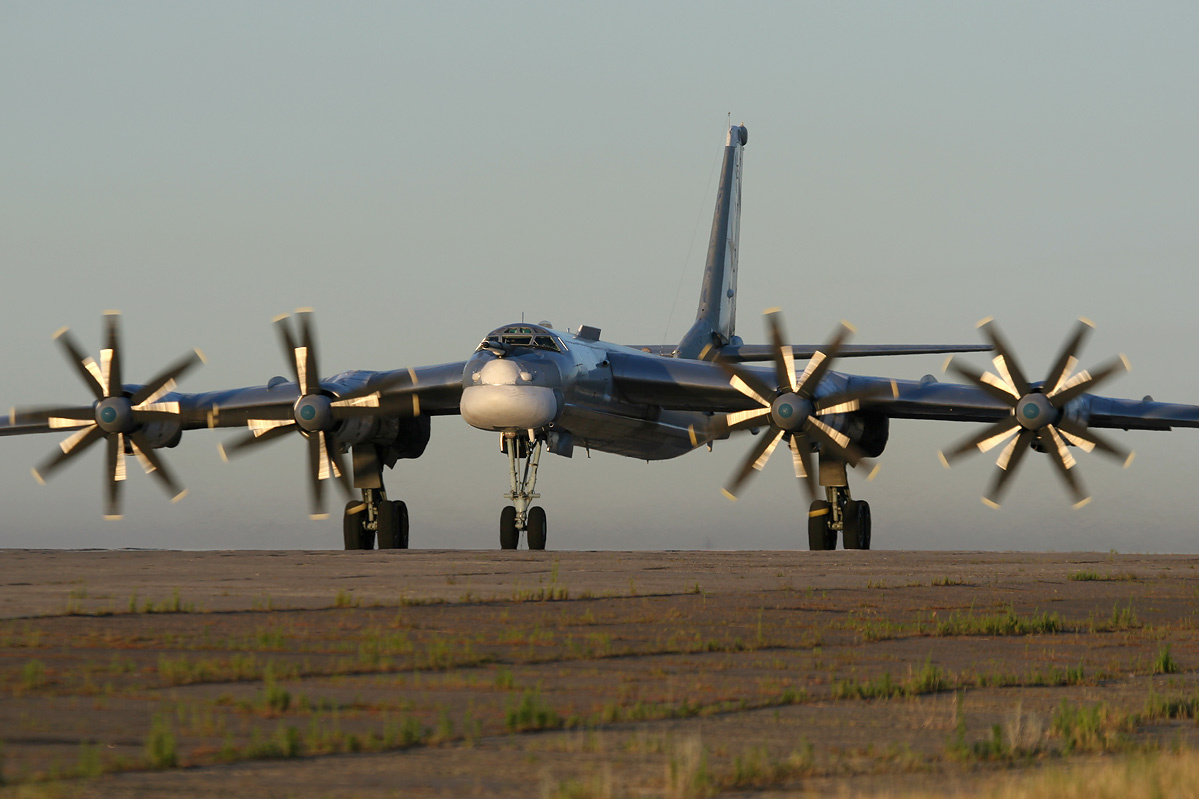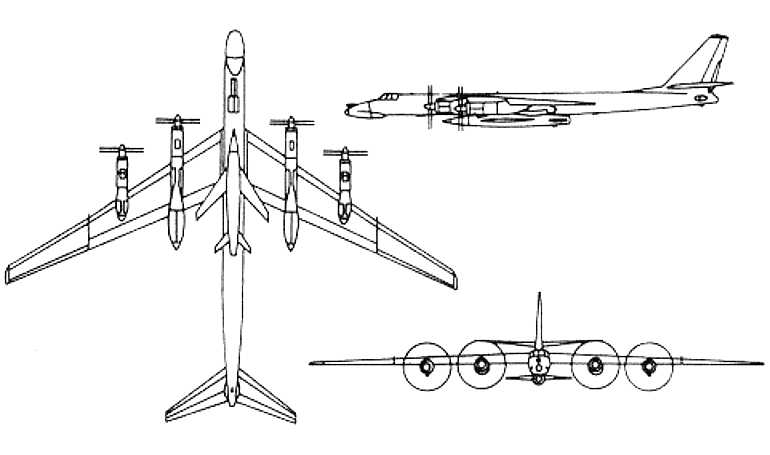 The Tupolev Tu-95 is a large, four-engine turboprop-powered strategic bomber and missile platform. First flown in 1952, the Tu-95 entered service with the Soviet Union in 1956 and is expected to serve the Russian Air Force until at least 2040. A naval development of the bomber is designated Tu-142.
Powerplant:
4 x Kuznetsov NK-12M turboprops, 11,000 kW each.
Indicative Performance Data
Initial Climb (to 5000 ft)
Initial Descent (to FL240)