Position:
Three-blade tandem rotors
Position:
(Front) Wing leading mounted
BELL-BOEING 901 Osprey
BELL-BOEING CV-22 Osprey
BELL-BOEING MV-22 Osprey
BELL-BOEING Osprey
BELL-BOEING V-22 Osprey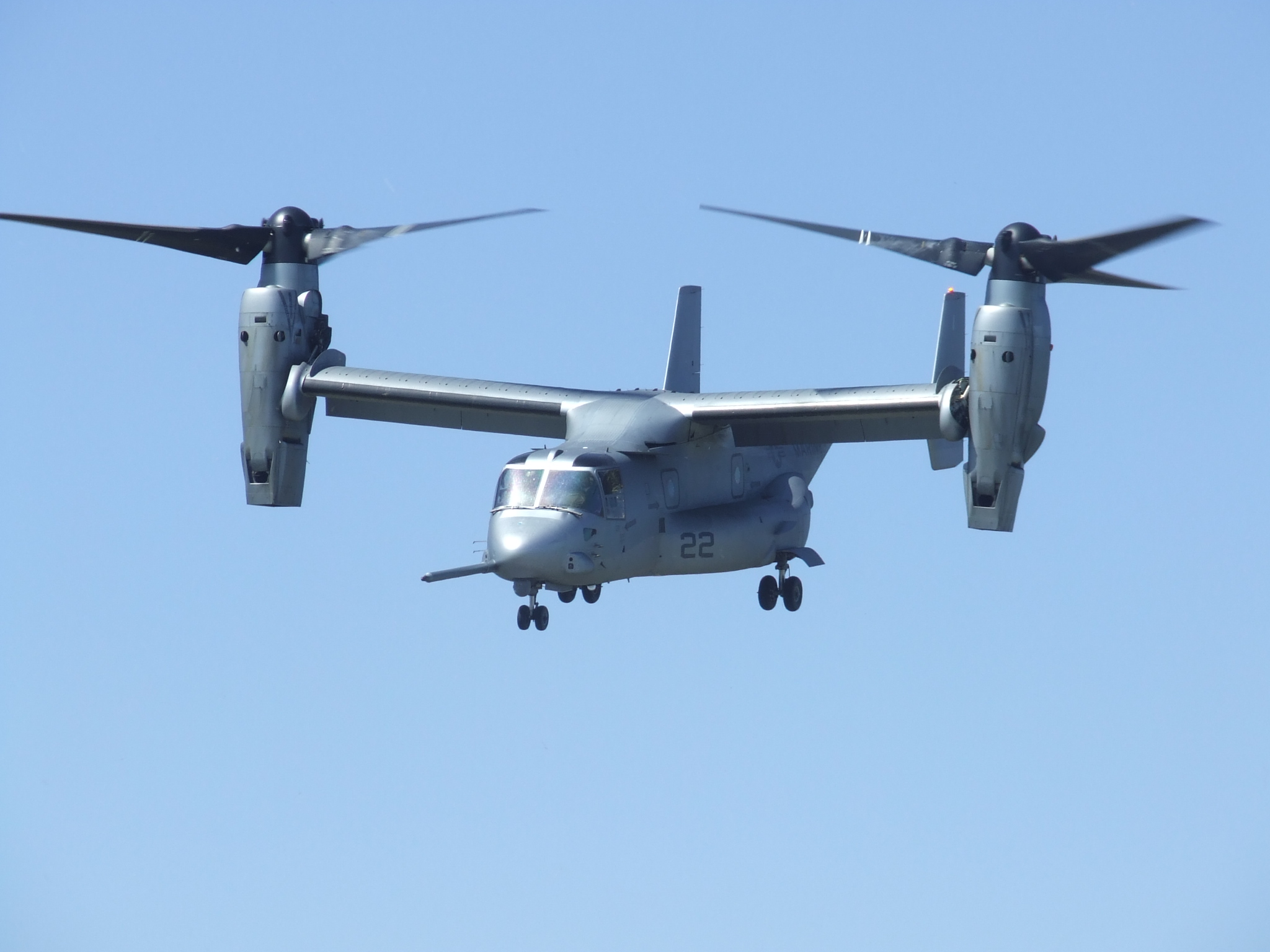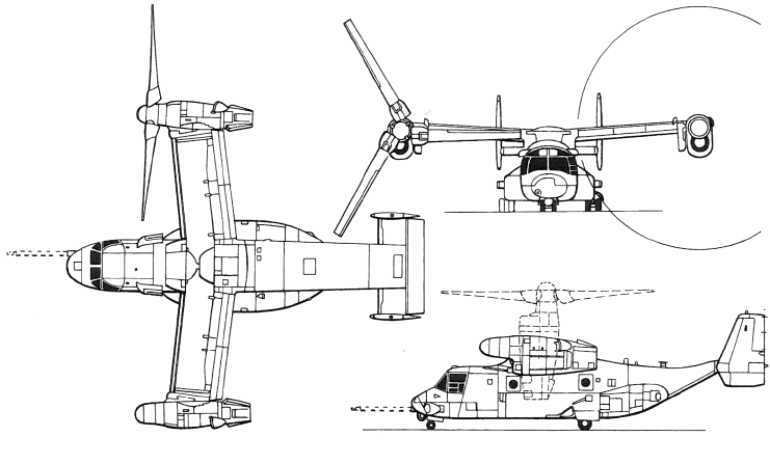 The Bell-Boeing V-22 Osprey is an American multi-mission, military, tiltrotor aircraft with both a vertical takeoff and landing (Vertical Take-Off and Landing (VTOL)), and short takeoff and landing (Short Take-Off and Landing (STOL)) capability. It is designed to combine the functionality of a conventional helicopter with the long-range, high-speed cruise performance of a turboprop aircraft.
Powerplant:
2 x Rolls-Royce Allison T406/AE 1107C-Liberty turboshafts, 6,150 hp (4,590 kW) each.
Engine Model:
Rolls-Royce AE 1107C-Liberty
Indicative Performance Data
Initial Climb (to 5000 ft)
Initial Descent (to FL240)